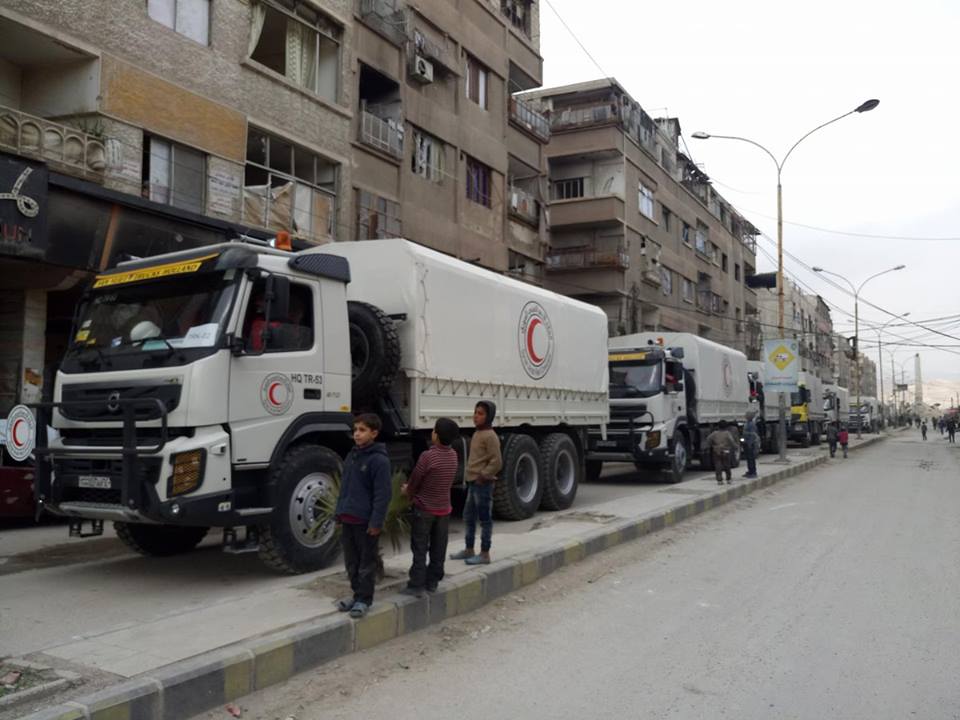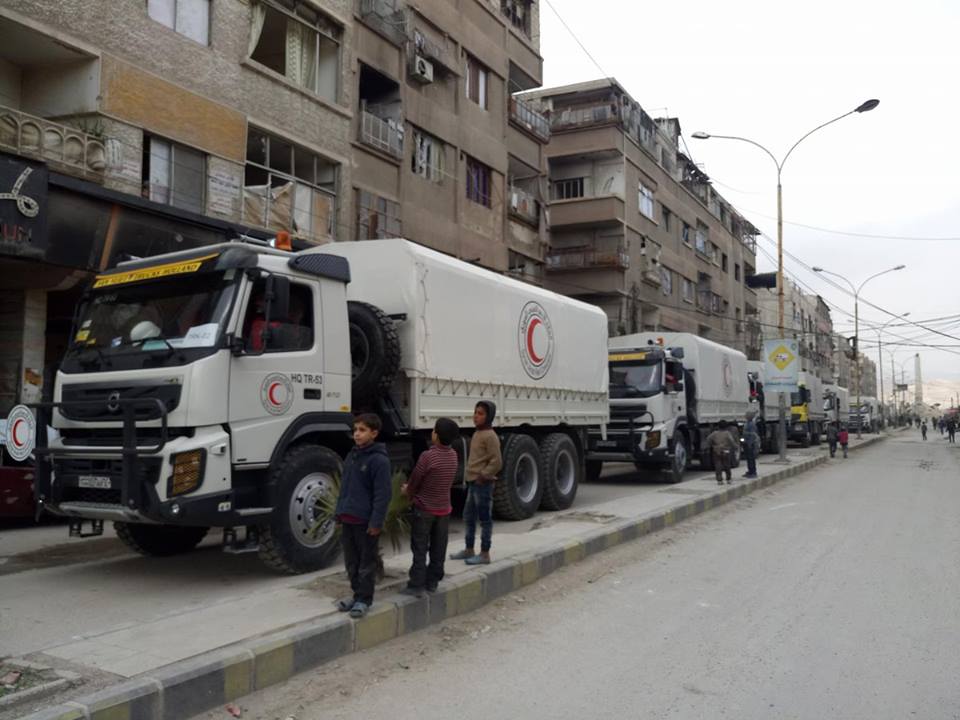 A humanitarian aid convoy entered the East Ghouta region of Damascus, today, the Syrian Red Crescent Society reported this afternoon.
According to the Syrian Red Crescent Society, the humanitarian convoy consisted of nine trucks that were carrying relief items, such as food supplies and medicine.
The convoy reportedly entered the town of Al-Nashabiyah, which has approximately 1,440 families living inside of it.
Al-Nashabiyah is a front-line town that is controlled by Jaysh Al-Islam; this delivery required approval from them and the government.
Source: AMN