Syria
Syrian Intelligence Forces Operating Behind Terrorists' Frontline in Idlib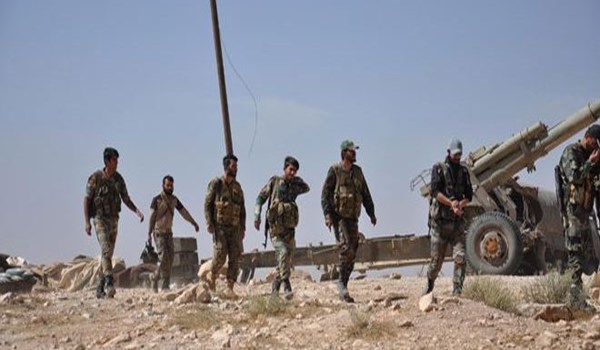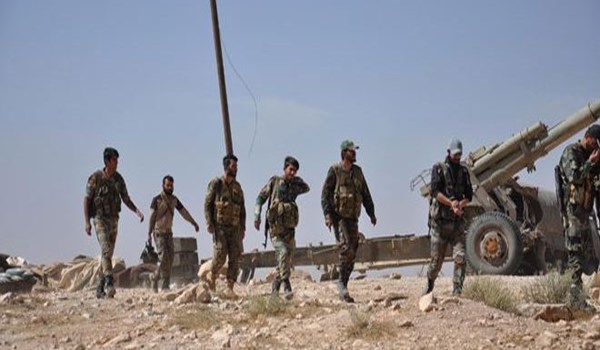 The Syrian army has sent its intelligence forces to the depth of key regions in Idlib which are under occupation by the terrorist groups, days before it starts its long-awaited military operation to capture the last major territory held by militants.
The Arabic-language al-Moraseloun news website reported on Wednesday that a large number of Syrian intelligence forces have been stationed in several cities and towns held by Tahrir al-Sham Hay'at (the Levant Liberation Board or the Al-Nusra Front) and other terrorist groups in Idlib and other occupied areas in Aleppo.
It added that several images and footages have been released by these forces which show the terrorists' strongholds, checkpoints and security zones near Idlib, noting that the intel wired to the Damascus army by these operatives could deal a heavy blow to the terrorist front in the upcoming military operations in the province.
According to the report, the terrorists have installed CCTVs in several regions, including Saraqib, which separates the terrorist-held regions from the army positions, and Idlib city to discover these intelligence officers.
Meantime, the Syrian army's intelligence forces continue providing precise information about the terrorists' positions, arms caches, their commanders' moves and other logistic information, to facilitate military operations in Idlib.
The Syrian Army dispatched on Tuesday more soldiers and military equipment to Northwestern Syria on Tuesday for an imminent large-scale operation against terrorists in Idlib, Hama, Lattakia and Aleppo provinces.
The army sent twenty tanks and BMP vehicles, floating bridges and tens of personnel carriers to the battlefields in Northwestern Syria.
In the meantime, the army's artillery and missile units pounded the positions and movements of Tahrir al-Sham Hay'at in the village of al-Jabeiryeh and in the town of al-Latamina in Northern Hama, inflicting major losses on the terrorists.
Other artillery units opened heavy fire at the movements of al-Turkistani Islamic Party in the small towns of al-Ziyara, al-Mashit, al-Zi'yadiyeh and al-Qarqour in Western al-Ghaab Plain and in the town of Badama in Jisr al-Shughour region in Western Idlib, killing and wounding a number of terrorists.