Syria
Syrian-Iranian Follow-up Committee for Economic Cooperation Concludes Meetings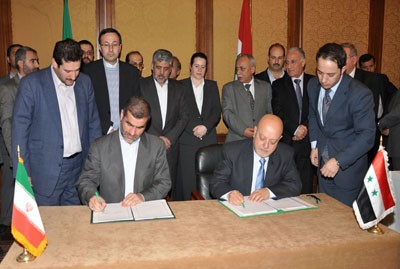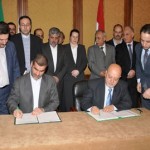 Activities of the 9th regular session of the Syrian-Iranian Follow-up Committee for Economic Cooperation were concluded on Wednesday with the signing of the meetings' minutes.
The meetings resulted in agreements in several fields including transport, tourism, housing, promotion of products and holding expos, in addition to providing preferential benefits valued at USD 2 billion to Syrian goods exported to Iran. The agreement covers 68 types of goods that will receive a customs reduction of 60%.
Iranian Minister of Transportation and Urban Development Ali Nikzad lauded the efforts exerted within the past two days during the Committee's activities and the meetings between Iranian and Syrian businessmen, saying that the visit was fruitful and successful in all aspects.
Nikzad stressed that the visit also sends a strong message affirming Iran's support for Syria in the face of the western, US and Israeli conspiracies, affirming that the plots against Syria are doomed to fail and that Syria will emerge stronger, with Iran continuing to stand by it as it always have.
He affirmed that his country will continue to cooperate with Syria in the fields of banking, industry, agriculture, transport, tourism, health, pharmaceuticals, free trade and exhibitions, in addition to cooperation in the fields of advanced technology such as nanotechnology.
For his part, Syrian Minister of Economy and Trade Mohammed Nidal al-Sha'ar expressed Syria's appreciation of Iran's honest efforts and support for Syria during the crisis, noting that such a stance is not a new thing as Iran always assumed noble stances during crises affecting Syria.
Al-Sha'ar thanked the Iranian side for ratifying the free trade agreement between the two countries, expressing hope that this agreement will lead to broader commercial and economic relations between the two sides.
He also pointed out that the decision to provide preferential benefits to Syrian exports to Iran is already in effect, suggesting holding an expo for Syrian goods covered by the agreement sometime between February 29th and March 4th 2012 in Tehran.
The two sides also agreed to continue cooperation in the fields of land, aerial and marine transport and coordinate with Iraq in this regard, in addition to continuing cooperation in the fields of energy generation and transport.