Syria
Syrian Jets Hit ISIL Oil Tanker in Sweida Province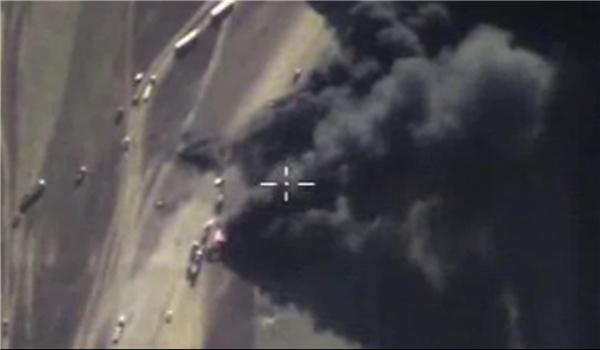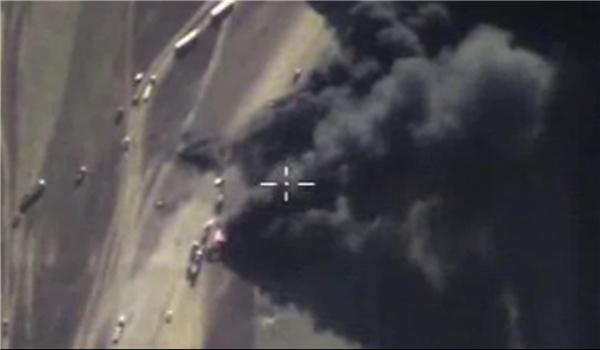 The Syrian Army announced on Thursday that, in a concerted air and ground operation, the county's fighter jets have bombed an ISIL oil tanker and a number of major military facilities and hardware of the terrorist group in the Southern province of Sweida.
"The Syrian Air Force strikers bombed an ISIL oil tanker on a road Southeast of the province" the army said.
"The ISIL militants guarding the tanker were killed in the oil tanker's blast," the army added.
On the ground, the Syrian infantry forces struck and destroyed the ISIL terrorists' equipment, including two bulldozers and their cannon in Dara'a province in regions close to Sweida province, inflicting heavy casualties on them.
In a recent development, the Syrian Army troops stormed the militant groups' fortified strongholds at Dara'a province's border with Sweida in Southern Syria, and destroyed their military grid.
The militant groups' concentration centers and positions between the villages of Sama al-Hneidat and al-Mleiha were attacked by the Syrian government forces, which nor only claimed the lives of several terrorists but also ended in the destruction of their military grid.