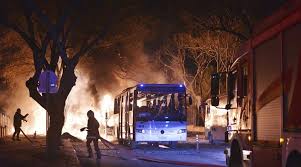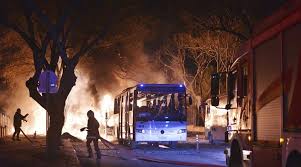 The leader of the main Syrian Kurdish group denied on Thursday accusations that his group was behind the Turkey blasts and warned Ankara against taking Syria ground action.
Salih Muslim told The Associated Press from his base in Europe Thursday that the Turkish accusations are "totally rejected."
He also said that the blast in Ankara that killed around 28 people is similar to bombings carried out in the past by the Daesh (ISIL) group.
"We have no link to these bombings and with what is happening inside Turkey," he said.
He said that any Turkish ground action in Syria will be confronted by a coalition of Kurdish and Arab fighters.
Earlier on Thursday, Turkey's prime minister claimed a Syrian national with links to Syrian Kurdish militia had carried out the suicide bombing in Ankara that targeted military personnel.
Ahmet Davutoglu sai that Turkey's Kurdish rebels collaborated with the Syrian man to carry out the attack.
"The attack was carried out by the PKK together with a person who sneaked into Turkey from Syria," Davutoglu said, referring to the Kurdistan Workers' Party, known as the PKK.
The prime minister said authorities had detained nine people in connection with the attack.