Syria
Syrian Kurds Join Syrian Army's War on Terrorists in Hasaka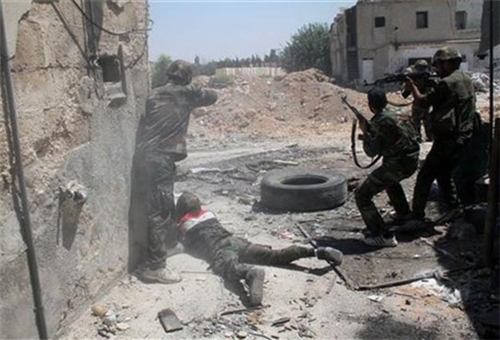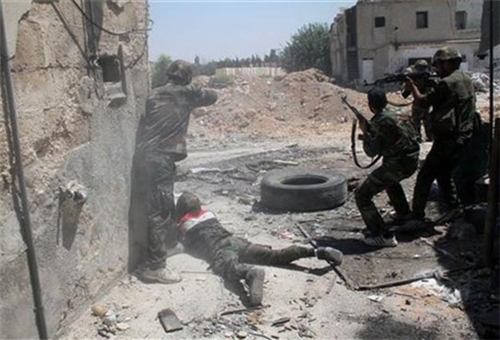 Syrian Kurds came to aid the country's army in a series of operations against the terrorist groups in Hasaka province, reports said, adding that the al-Qaeda affiliated groups have sustained heavy casualties during the fight.
During the operations on Friday, the Syrian army targeted and destroyed the gathering centers of the terrorist 'Ansar al-Sharia Battalion' in al-Kharita village in Hasaka province and killed tens of the terrorists.
Also the forces of the Syrian Kurds Popular Committees clashed with the rebel groups in Asfar Najjar and Tal Halaf districts in Raas al-Ain neighborhood and also in al-Yousefia, al-Junaidia and al-Shokri in the outskirts of Ma'bada and al-Javadia regions as well as Meshrafa and Hamid villages in Reef Hasaka and killed a number of terrorists.
Earlier reports had informed of fierce clashes between the Kurdish militias and Al-Qaeda-linked terrorist groups in Northeastern Syria.
Hasaka is home to a large Syrian Kurdish population.
The fighting between Kurds and the foreign-backed militants in Syria has sharply escalated in recent months, with Kurdish fighters inflicting heavy losses on the terrorists.
The conflict in Syria started in March 2011, when sporadic pro-reform protests turned into a massive insurgency following the intervention of western and regional states.
The unrest, which took in terrorist groups from across Europe, the Middle-East and North Africa, has transpired as one of the bloodiest conflicts in recent history.
As the foreign-backed insurgency in Syria continues without an end in sight, the US government has boosted its political and military support to Takfiri extremists.
Washington has remained indifferent to warnings by Russia and other world powers about the consequences of arming militant groups.