Syria
Syrian Kurds Refuse to Reveal Number of US Bases, Volume of Supplied US Arms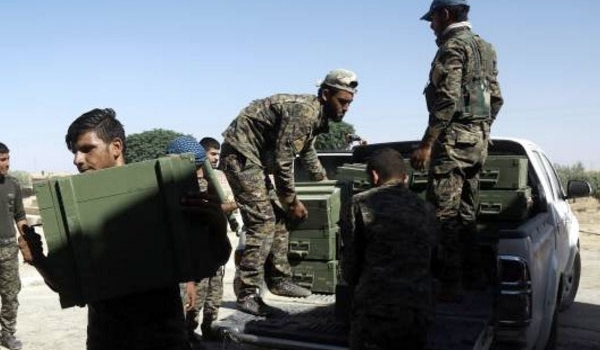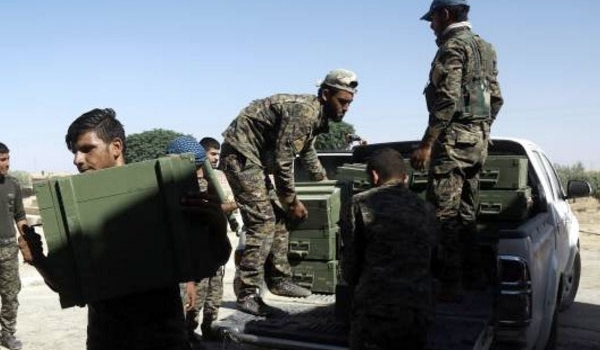 Many analysts have been wondering about the Kurds' refusal to reveal any details over the scale of US support to the mostly Kurdish Syrian Democratic Forces (SDF) and the number of military facilities the US has set up in Northern Syria.
The US continues to arm the Syrian Kurds, even after the announced retaking of Raqqa from ISIL.
Nuri Mahmud, an official representative of the Kurdish People's Protection Units (YPG), the primary component of the US-backed SDF force which conducted Raqqa operation, confirmed that the US has been supplying them with arms since the liberation of Kobani in 2015, the Sputnik reported.
Mahmud, however, refused to reveal the scale of the arms provided by the US, only noting that it is relatively humble and not enough in comparison with the weaponry it supplied to the Iraqi army for the liberation of Mosul.
The Kurdish official called their relationship with Washington a "strategic alliance" and confirmed that the US is setting up military bases on territories which the Kurds take under control.
According to Nuri Mahmud, these facilities are used for the fight against ISIL. However, he refused to give the exact number of operating US bases.
"We can't discuss this issue. It is none of our business," he told Sputnik.
Abdulaziz Yunus, the SDF representative in charge of foreign affairs, also confirmed that the US continues supplying arms to SDF, and remains the only power which is supporting Kurds militarily.
The Kurdish official, however, as well as Nuri Mahmud, refused to reveal the amount of weaponry they received.
"The US is supplying us with ammunition based on our demands. Apart from coalition forces, no one else supports us with weaponry. We won't disclose the exact volume of the provided arms but hope that the deliveries will increase as it will enable us to liberate other regions from terrorists," he explained.
Abdulaziz Yunus stressed that the interests of SDF coincide with those of the US, and that they will continue their cooperation. Washington had supported the Free Syrian Army, but this didn't yield any results. That is why, after the liberation of Kobani, the US decided to support them and has been satisfied with this arrangement, he concluded.