Syria
Syrian military making headway against militants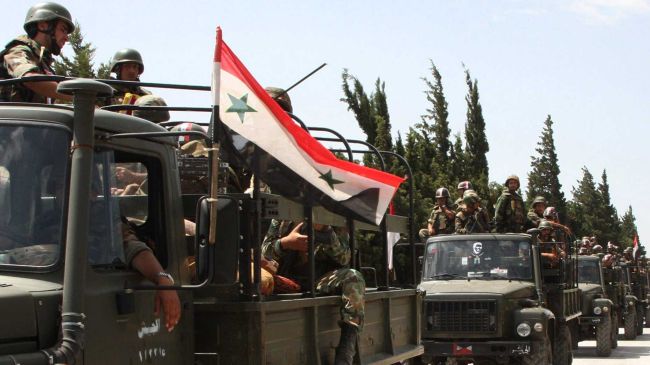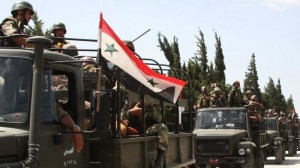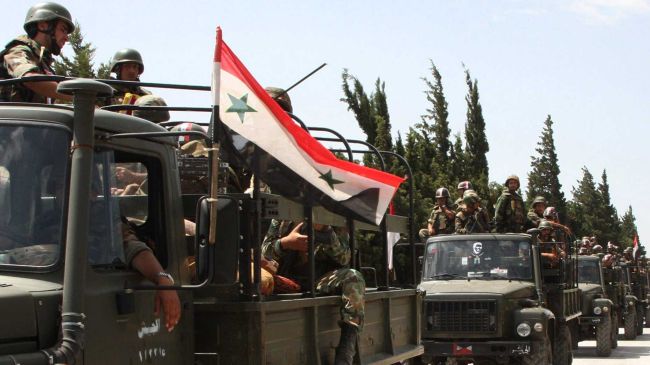 The Syrian army continues its offensive against foreign-backed militants across the country, making more advances in different areas.
The army carried out an operation in the city of Deir al-Zour, driving out crowds of Takfiri militants.
Syrian troops also killed a number of militants during clashes in the eastern city and confiscated their weapons.
The army forces inflicted heavy losses on the foreign-sponsored militants operating in Aleppo and destroyed a terrorist hideout in the northern city while similar operations were conducted in the countryside of the western city of Homs.
The army's advances came after militants from the al-Qaeda-linked Islamic State of Iraq and the Levant (ISIL) attacked the village of Tel Marouf, located near the city of Qamishli, and burned houses along with a Sufi shrine belonging to Sheikh Khaznawi.
Tel Marouf village is mostly inhabited by Kurdish people.
The ISIL militants also kidnapped around 50 residents of the village, including some women and children.
Syria has been the scene of deadly violence since March 2011. Over 130,000 people have reportedly been killed and millions displaced due to the crisis.
The Western powers and their regional allies – especially Qatar, Saudi Arabia, and Turkey – have been supporting the militants operating inside Syria.