Middle East
Syria
Syrian MP: Qatar, Turkey, S. Arabia Seeking to Undermine Annan's Initiative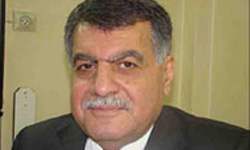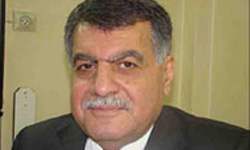 A senior Syrian legislator cautioned about the efforts made by some western and Arab states to undermine the peace initiative offered by the UN-Arab League Special Envoy on Syria, Kofi Annan.
Speaking to FNA, Mohammad Zahir al-Qonoum lased out at the Qatari Emir's remarks about the low chance of success for Annan's plan, and said that Turkey, Qatar and Saudi Arabia and some other Arab states are seeking to maintain and worsen unrests in Syrian.
Qatar's Emir Sheikh Hamad bin Khalifa al-Thani told a press conference earlier in April that the chances for success "are no higher than three percent", and that the Syrian people should not be supported through peaceful means but "with arms".
The Syrian lawmaker stressed that his nation will spare no effort to help Annan's peace initiative embrace success.
Meantime, he reiterated that any other plan dictated by the UN or the Arab League or Arab states would be rejected by the Syrian people.
"Any plan for Syria should be implemented with the participation of the Syrian people and government, and the Syrian nation will not accept the barbaric plans imposed by the Arab League and the UN," Qonoum stated.
Annan has offered a six-point peace initiative which has been endorsed and implemented by the Damascus government and nation, but armed rebels supported by certain Arab rulers have repeatedly violated the terms of Annan's plan.
Syria has been experiencing unrest since mid-March 2011 with organized attacks by well-armed gangs against Syrian police forces and border guards being reported across the country.
In October 2011, calm was restored in the Arab state after President Assad started a reform initiative in the country, but Israel, the US and its Arab allies are seeking hard to bring the country into chaos through any possible means. Tel Aviv, Washington and some Arab capitals have been staging various plots in the hope of stirring unrests in Syria once again.
This is while Assad has done a lot in recent months to reform laws and conditions in his country. The Syrian president announced the end to the state of emergency, granted citizenship to many Syrian Kurds and promised parliamentary elections later this year. In January, he issued the latest of thousands of amnesties for those detained since the uprising began.
Syria also in February held a referendum on the country's new constitution. More than 14 million Syrians over 18 could vote and almost 90 percent of the voters approved a new constitution in the referendum.
Under the new charter, freedom is 'a sacred right' and 'the people will govern the people' in a multi-party democratic system based on Islamic law.
The document allows multiple political parties to compete in elections for the legislature, sets a limit of two seven-year terms on the president, and eliminates a clause that guarantees political supremacy to Assad's Ba'ath Party.