Syria
Syrian People Protest against Terrorists in Damascus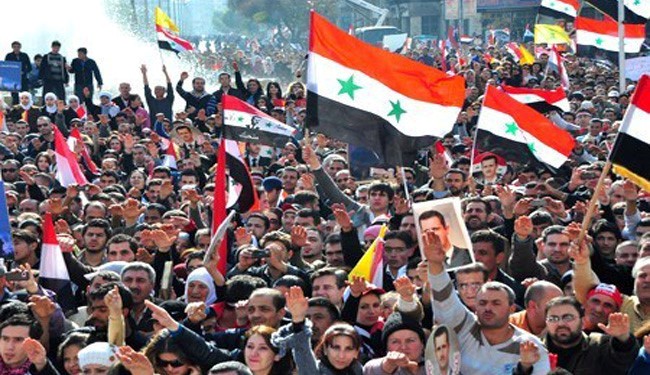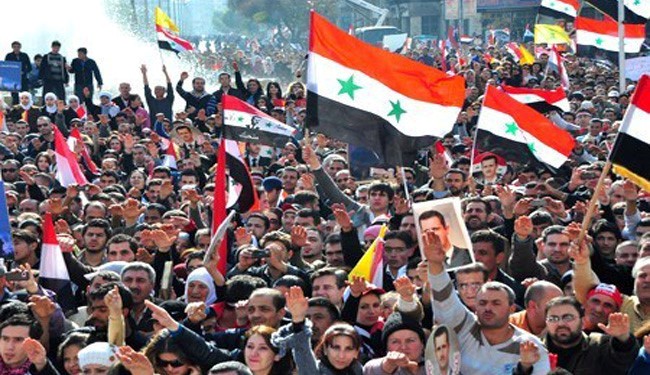 Syrian people in militant-held regions in Damascus and Aleppo countryside have been out in the streets in the last 24 hours to shout their protest against the militants, FNA reports.
People continued their protests against the Takfiri terrorists in the Damascus countryside.
On Friday, people poured to the streets of the town of Jobar in the Eastern parts of Damascus and rallied against the presence of Jeish al-Islam terrorists headed by Zahran Aloush who is directly supported by Saudi Arabia.
In the Western countryside of Aleppo, the city of al-Atareb was also the scene of massive popular protests against the Al-Nusra Front Takfiri terrorist group.
Similar protests have also been held in other parts of Syria over the past few days.
Also the cities of Idlib, Bensh and Kafroumeh in the province of Idlib were the scenes of popular protests against the foreign-backed terrorists last month.
Last month, the terrorist-held areas in Reqqa province were the scenes of protests against the presence of Takfiri terrorists.
People took to the streets of the city of Reqqa and rallied against the presence of terrorist groups in their city.
The ISIL terrorists arrested 300 residents of Reqqa city and they started shooting at people to disperse them which led to the injury of several of the residents.