Syria
Syrian PM al-Halqi: Speedy and Urgent Procedures to Provide Citizens' Basic Needs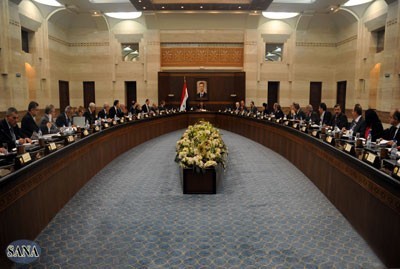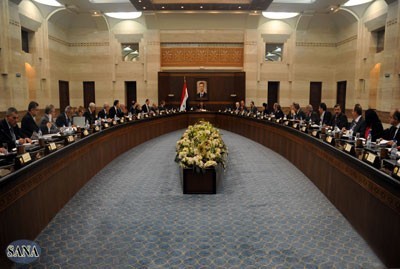 Prime Minister, Dr. Wael al-Halqi, reviewed the government's efforts and speedy procedures to provide citizens' basic needs, especially bread, oil derivatives and electricity, under the current circumstances.
Chairing the cabinet's meeting on Wednesday, al-Halqi stressed that the citizens' suffering is about to end gradually in the next few days.
The Prime Minister briefed the cabinet on the outcome of the governmental delegation's visit to Aleppo in order to inspect the services situation in the province and provide financial support and medical and food aid to citizens. He indicated to the measures taken to rehabilitate public facilities and repair power outages to meet the needs of Aleppo people and strengthen their steadfastness against the terrorism of the armed groups.
In turn, Minister of Electricity, Imad Khamis, reviewed the situation of electricity, the terrorist transgressions against energy pipelines and the generating and distribution plants and the Ministry's efforts to repair the damage caused to power networks due to these attacks.
Minister of State for National Reconciliation Affairs, Ali Haidar, presented a review on the Ministry's efforts and activities to carry out its mission in achieving national reconciliation.
The cabinet approved the Ministry of Telecommunication and Technology Ministry's proposal to form the General Organization for the Syrian Electronic Payments Company.
It also discussed a draft law on establishing the General National Archives Commission.