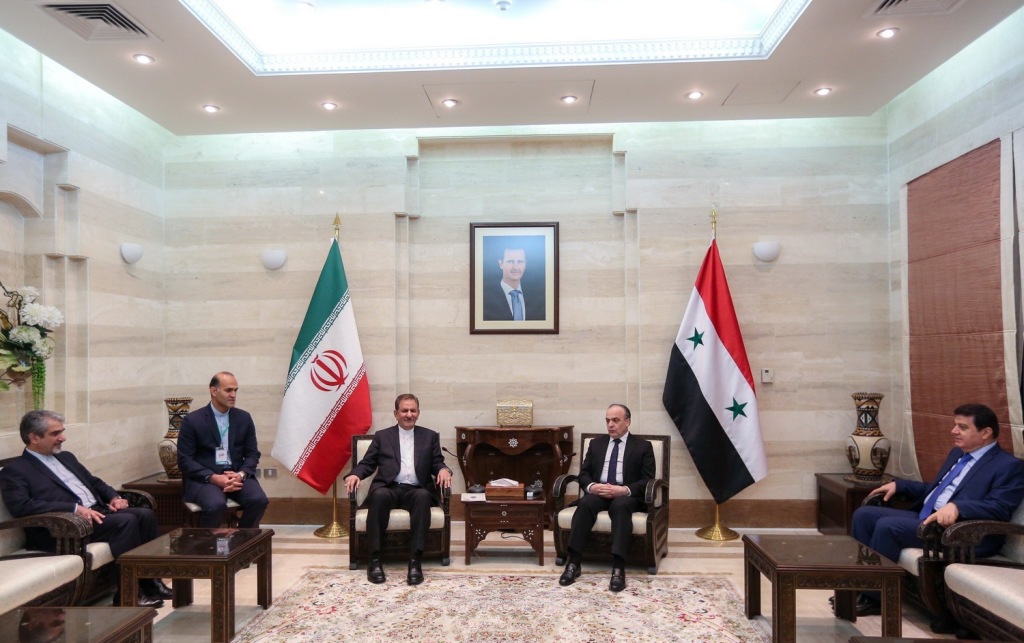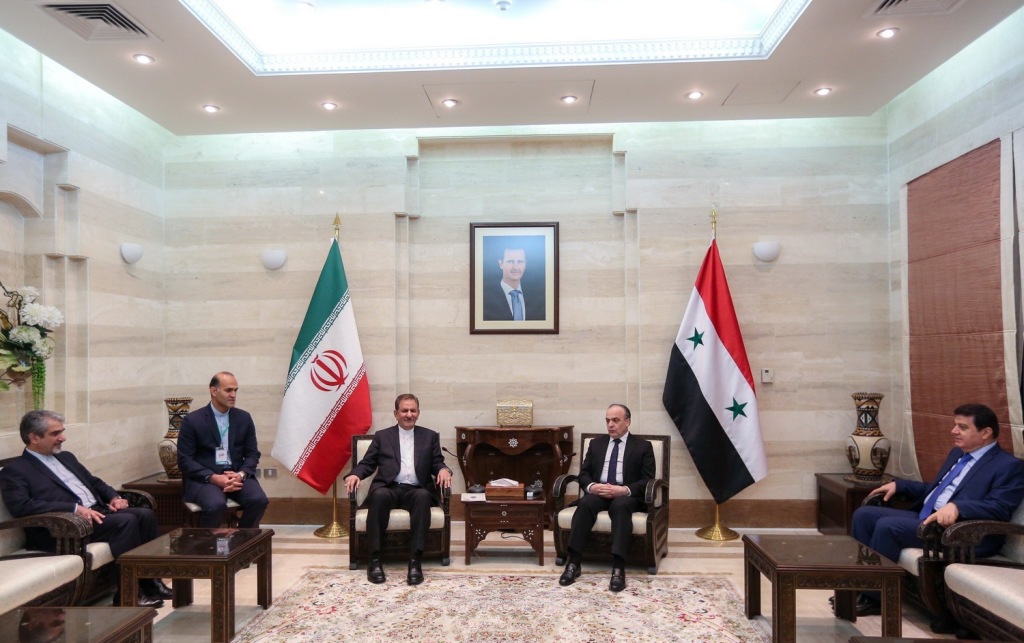 Syrian Prime Minister Imad Khamis officially welcomed Iran's First Vice President Eshaq Jahangiri on Monday evening.
After the official welcoming ceremony, the Syrian Prime Minister and Iranian First Vice President Eshaq Jahangiri will have bilateral talks and the two countries' high-ranking delegations will discuss issues of mutual interest.
The Iranian first vice president arrived in Syria for an official two-day visit on Monday evening.
Jahangiri is scheduled to meet other high-ranking Syrian officials, in particular the Syrian President Bashar al-Assad, during his two-day visit to Syria.
Jahangiri and the Syrian officials will explore avenues for widening of cooperation in various fields of politics, economy and culture.
He will also attend Iran-Syria joint cooperation commission and will participate at Iran-Syria trade forum.
Jahangiri is expected to sign a comprehensive cooperation pact for boosting two countries' bilateral ties and attend a joint press conference with his Syrian counterpart.
Delegations from 40 Iranian companies are accompanying Iran's first vice president.