Syria
Syrian President Assad endorses new constitution after referendum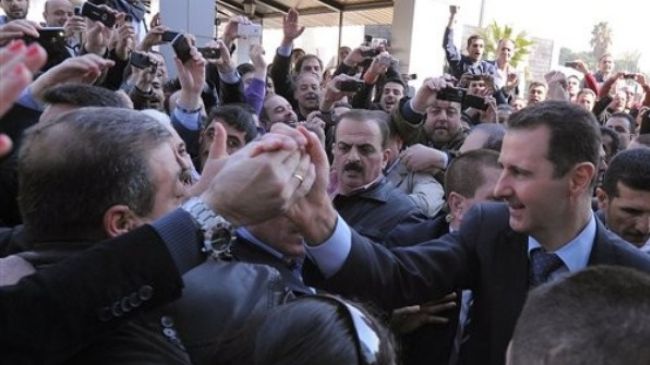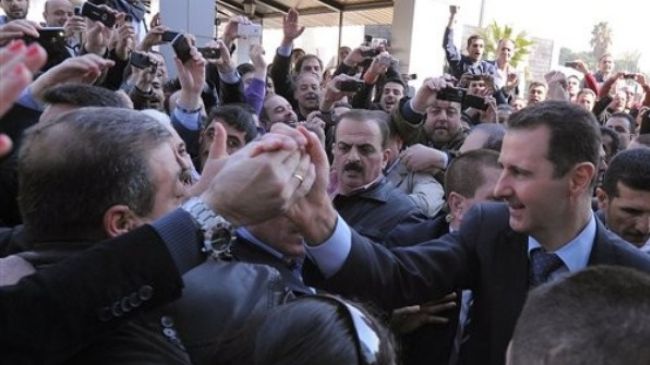 Syrian President Bashar al-Assad has endorsed the newly drafted constitution, which has been supported by the majority of the people in the country's Sunday referendum.
The new constitution took legal effect on Monday after ballot results were announced by Syria's Interior Minister Mohammad Chaar.
The Syrian government held the referendum on Sunday during which nearly 89.4 percent of the participants voted in favor of the new constitution.
The constitution will now allow political pluralism and will also enact a presidential limit of two seven-year terms. The constitution is part of the reforms promised by Assad.
Damascus has also pledged multi-party parliamentary elections within three months.
Syria has been experiencing unrest since mid-March 2011. The violence has claimed the lives of hundreds of people, including security forces.
Damascus blames 'outlaws, saboteurs, and armed terrorist groups' for the unrest, asserting that it is being orchestrated from abroad. The West and the Syrian opposition, however, accuse the government of killing the protesters.