Middle East
Syria
Syrian President Attends Eid al-Fitr Prayers Damascus
Syrian President Bashar Assad joined Eid al-Fitr prayers on Wednesday at the Hafez al-Assad mosque in Syria's capital Damascus.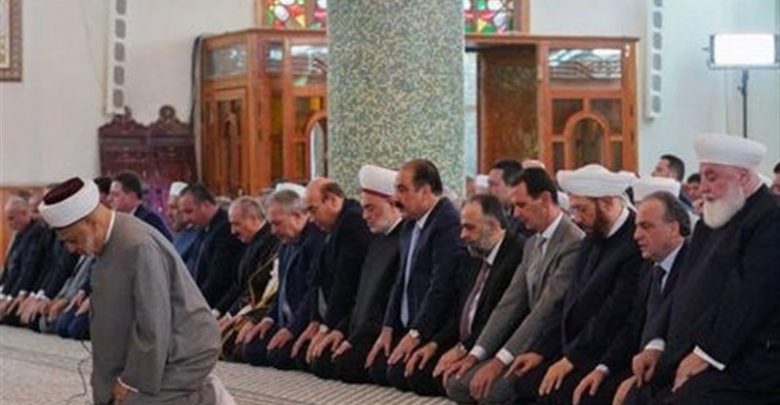 Syrian State television broadcast footage of the president in the congregation alongside a number of Islamic scholars and a crowd of citizens, SANA reported.
Sheikh Bashir Eid al-Bari delivered the Eid sermon in which he stressed the great and sublime meanings of the blessed Eid al-Fitr.
He pointed out that Syria has remained more steadfast in the face of war against terrorism.
The Mufti of Damascus implored to Almighty God to protect Syria, the brave Syrian army and the homeland.