Syria
Syrian President visits areas devastated by forest fires, meets with locals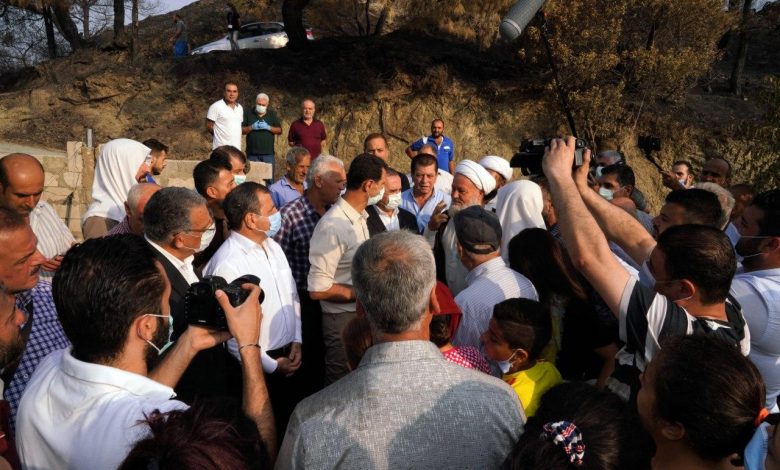 On Monday, Syrian President Bashar Al-Assad visited the village of Ballouran in the Latakia countryside, one of the areas that have been hit by unprecedented fires in the country, affecting agricultural and forest lands in three governorates.
The Syrian Arab News Agency (SANA) reported that "Assad listened to the people in the village in the northern countryside of Latakia to find out about their most important priorities that help them in strengthening the factors of their clinging to their land and replanting it as soon as possible."
Russia's Sputnik Agency captured footage of Assad's visit to the Latakia countryside on Monday, showing the president as he met with the local population and toured the devastated areas.
Syria witnessed massive fires that broke out in the governorates of Tartous, Latakia and Homs at dawn last Friday, and no official data was issued about the losses, which is expected to be issued by the Ministry of Agriculture next Thursday.