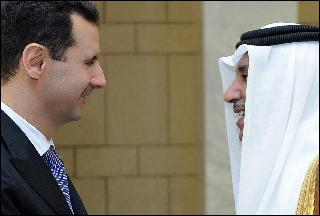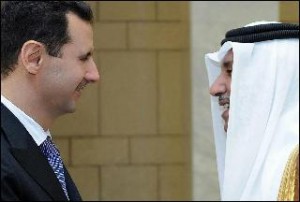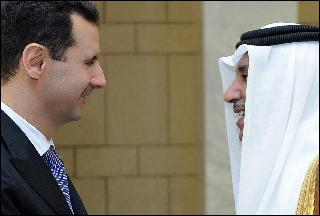 Syria and Qatar have called for Arab unity in the face of 'Israeli aggression,' condemning Tel Aviv's policies as a threat to the region.
Syrian President Bashar al-Assad received Qatari Prime Minister Sheikh Hamad bin Jassim al-Thani in the Syrian capital on Sunday.
The two singled out Israel's 'aggressive' policies as a threat to regional security and stability, the International Security Research and Intelligence Agency (ISRIA) reported.
They also stressed the need for a joint action to diffuse the Arab world's challenges.
On Saturday, al-Thani met with Seyyed Hassan Nasrallah, the secretary general of the Lebanese resistance movement Hezbollah.
Israel is under criticism from the Arab states for alleging that Syria is supplying Hezbollah with Russian-made Scud missiles.
Beirut and Damascus have both denied the allegations. Nasrallah said on Friday that no evidence had been presented — by Israel or the US — to support the claims.