Syria
Syrian refugees in Turkey exceed 600,000: Official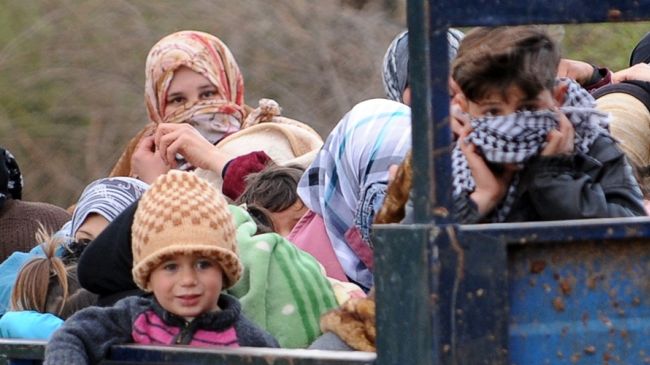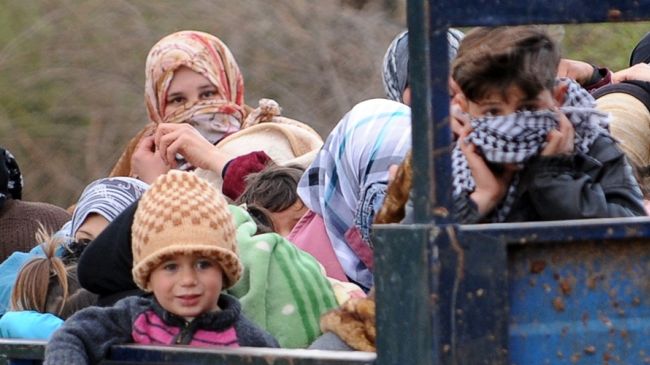 Turkey's Disaster and Emergency Management Directorate (AFAD) says the number of Syrian refugees in the country has surpassed 600,000.
"We conducted a study before the Eid (al-Adha) holidays and the numbers have increased above 600,000," Mustafa Aydogdu, spokesman of the AFAD, said on Monday.
Aydogdu stated that only around 200,000 Syrian refugees are staying in 21 refugee camps, mainly near cities close to the border, while the rest live in rented accommodations outside the camps.
Syria has been gripped by deadly unrest since 2011. According to reports, the Western powers and their regional allies — especially Qatar, Saudi Arabia, and Turkey — are supporting the militants operating inside Syria.
Foreign-sponsored militancy in the Arab country has taken its toll on the lives of more than 100,000 people, while millions have been displaced.
On October 7, the UN said over four million other Syrians would be forced out of their homes in 2014 due to the escalating conflict in the country.
Two million Syrians are expected to take refuge outside the country while another 2.25 million are predicted to be internally displaced next year.
On September 30, head of the United Nations Development Program Helen Clark warned that the Syrian refugee crisis threatens economic growth throughout the region.
On September 24, Lebanese President Michel Suleiman voiced concern over the condition in his country due to the inflow of at least one million Syrian refugees.
Source: Websites