Syria
Syrian Soldiers Enter Last Stronghold of ISIL in Eastern Hama after Terrorists' Escape to Idlib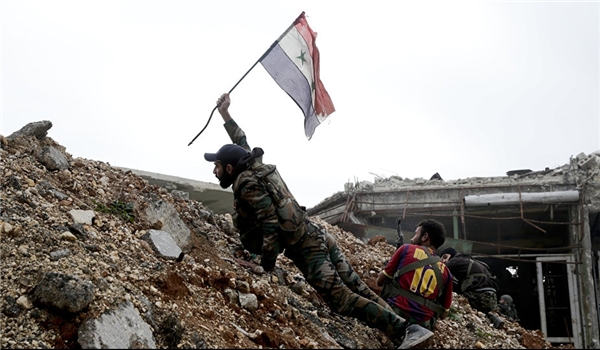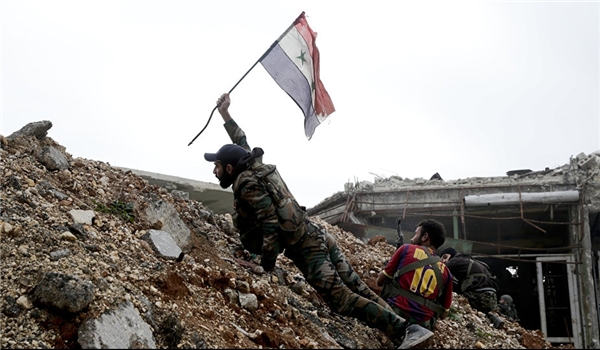 The Syrian Army forces have entered Aqayrabat region in Eastern Hama after the ISIL terrorists started leaving their positions for militant-held regions in Idlib province in groups, local sources confirmed on Saturday.
The sources reported that ISIL terrorists have embarked on fleeing their positions in Aqayrabat region in groups towards Southeastern Idlib via Wadi al-Azib region following intensifying attacks by the Syrian Army men and Syrian and Russian warplanes.
The sources added that the army has entered Aqayrabat region after inflicting heavy defeats on ISIL and tightening the circle of forces around Aqayrabat.
Relevant reports said on Friday that the army men pushed ISIL back from the village and heights of Salba and the regions of Rasm al-Mazareh, Zenouba, Tweineh, Hasou, Makimen al-Shamali, Makimen al-Janoubi, Tayebeh Dakij and Jubb al-Abyadh, killing and wounding a large number of terrorists and destroying their military equipment.
Also, the resistance forces managed to take control over the villages of the Northern al-Qastal, Southern al-Qastal, Central Qastal, Northern al-Maksar and Southern al-Makser in Eastern Hama.
Army sources said the ISIL ordered its forces in the town of Aqayrabat to retreat towards Northern and Southern al-Qastal to prevent its militants in the two villages from retreating from their positions towards the army-controlled region in Eastern Homs and Hama, but still failed to block the resistance forces' advances.