Syria
Syrian Soldiers on Verge of Capturing Vital Town in Damascus Province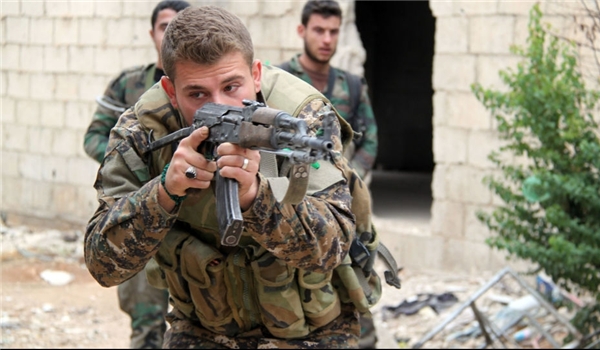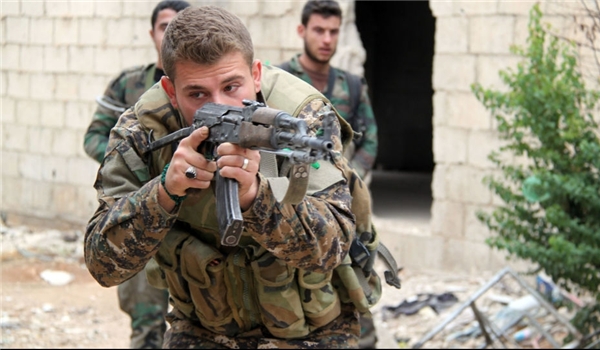 The Syrian army troops continued military operation against Jeish al-Islam terrorists in the town of Hawsh al-Dawahra in Eastern Ghouta of Damascus province on Thursday and are about to the take the town.
According to a field source, only a number of buildings and a farmland are currently remaining under militants' control, while most of the districts in the town have been liberated by Syrian government troops.
The government forces also managed to break into Hawsh al-Salahiyah, cutting off Tall Farzat-al-Nashabiyah supply route.
The Syrian soldiers also captured several points, including the large hilltop of Tal al-Abd, Southeast of the strategic airbase of al-Dhumayr in the region.
In a relevant development on Wednesday, the Syrian army troops carried out a fresh round of anti-terrorism operation in the Central part of Damascus province, recapturing a strategic hill near al-Dhumayr military airport.
The army soldiers stormed ISIL's defense lines South-East of al-Dhumayr airbase and pushed the terrorists back from Tal (hill) al-Abd, killing and wounding several militants.
Well-informed sources confirmed on Friday that the army troops engaged in clashes with the terrorist groups of Ausoud al-Sharqiyeh and Ahmed al-Abdou affiliated to the US-Backed Free Syrian Army near the villages of Dakwah and Beir Qassab villages East of Damascus International Airport.
The sources further added that the offensive aimed at expanding the army's control around the Airport and securing the important Tishrin Power Plant (located between Dakwah and the Airport) that was under the terrorists' repeated rocket attacks.