Syria
Syrian Soldiers Score Victories against Terrorists near Water Reservoirs in Northwestern Damascus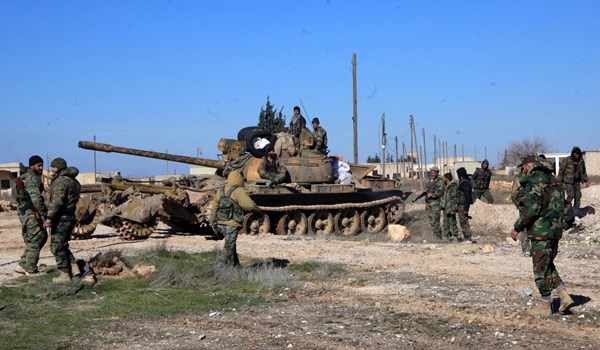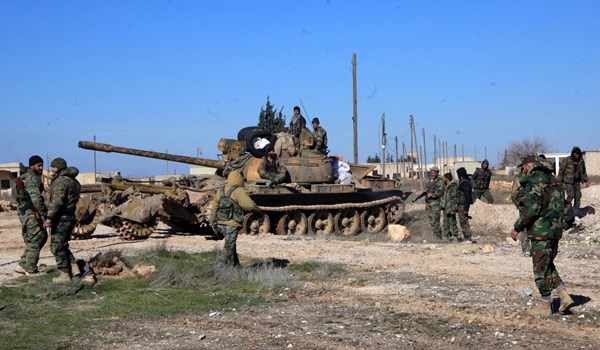 Syrian Army troops entered the village of Ein al-Fijeh in Western Ghouta after hours of fierce clashes with Fatah al-Sham Front (previously known as the al-Nusra Front), and starting mine clearance operation in areas surrounding the village that is home to a large water reservoir of Damascus city.
The army men engaged in heavy fighting with Fatah al-Sham in different directions and managed to prevail over Nusra's defense lines, entering the village of Ein al-Fijeh.
The army that managed to advance against Fatah al-Sham in several flanks, started defusing mines and bombs planted by the terrorists in the water reservoir of Damascus.
Control over Ein al-Fijeh and its water reservoirs will resolve the supply of drinking water to Damascus and its countryside.
Attacks of Fatah al-Sham on two water reservoirs in Ein al-Fijeh and Wadi al-Bardi cut off Damascus' drinking water a couple of days ago.
Field sources had said that protests of Ein al-Fijeh's residents against the presence of terrorist groups in their region have caused the militants to prepare to surrender, but internal differences among militants have thus far prevented them form joining to peace process, leading the army to intensify attacks on militants' positions in the region.
Local sources disclosed on Sunday that almost 1,300 civilians managed to escape from several villages in Wadi al-Bardi region in Western Ghouta that are still under the control of Fatah al-Sham Front.
The sources said that 1,300 civilians left their villages in Wadi al-Bardi region to al-Rowzeh region near Damascus city in last 24 hours.
They added that Syrian army soldiers and the Syrian Arab Red Crescent welcomed the fleeing civilians and relocated a part of them to safe centers in Dhahiyeh al-Qodsiyeh and in al-Daymas.
Fatah al-Sham terrorists are not included in the ceasefire plan and they have also refused relocation from Wadi al-Bardi region and threatened to destroy the water reservoirs in Ein al-Fijeh region.
The army has dispatched fresh forces and military equipment to Wadi al-Bardi and is resolved to liberate the region from Fatah al-Sham.