Syria
Syrian Soldiers Win back Another Strategic Height West of Damascus Province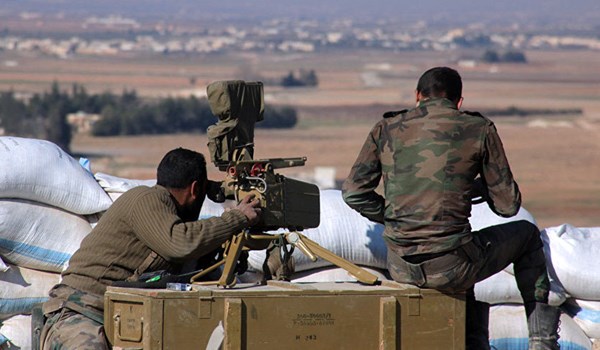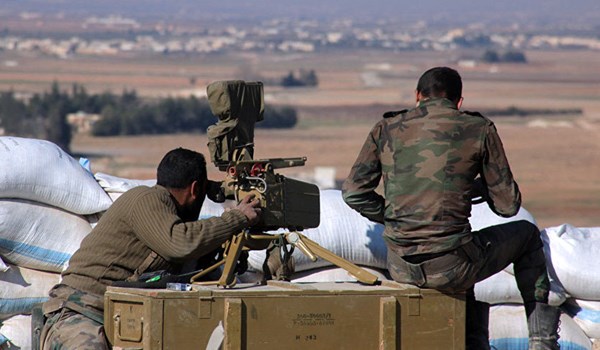 The Syrian Army troops continued their advances against terrorists in the Western territories of Damascus province and drove them out of a key height near the border with Lebanon after hours of non-stop battle.
The army units engaged in fierce clashes with terrorists and took control over Bloudan Height that overlooks the regions of al-Zabadani, Madhaya, Baqin and al-Jaroud.
Local sources reported that a group of terrorists tried to prevent the army men from staying and fortifying their positions in the newly-freed region but the army men confronted them and forced them to retreat from the battlefield.
Reports said on Friday that the Syrian Air Force carried out a number of combat sorties over terrorists' positions and movements in Eastern Ghouta, inflicting major losses on the militants.
The army aircraft targeted several times the positions of Jeish al-Islam in the town of Mesraba, while other fighter jets pounded terrorists' stronghold South of the town of Douma, killing and wounding a number of militants.
The warplanes further conducted heavy airstrikes on terrorists' concentration centers in a region between al-Shifouniyeh and Mesraba four times.
In the meantime, the gathering centers of Al-Nusra Front (also known as Fatah al-Sham Front or the Levant Liberation Board) in al-Qaboun district were badly hit in the army's missile attacks.