Syria
Syrian Students Stage Massive Demonstration Supporting Assad near Montreux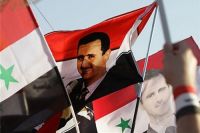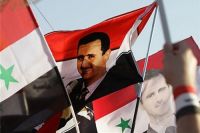 Syrian students staged a massive demonstration in support for President Bashar Assad near the Geneva II press-center in Montreux.
Hundreds of people came to the main exit of the pavilion where the press works and shouted out mottos, "Syria only with Assad," "Bashar is with us," "Peace with Syria."
Itar-Tass said the demonstration was not authorized by Swiss authorities. However, security officers around the press-center call for order and do not use force against protesters. Among the demonstrators are Syrians from Switzerland, France, Germany, Belgium, and the Netherlands.