Syria
Syrian Troops Advance in Hama Province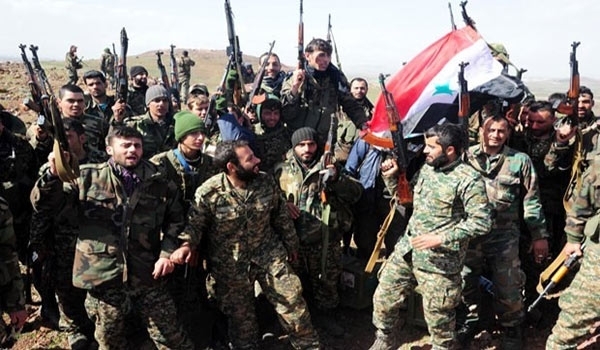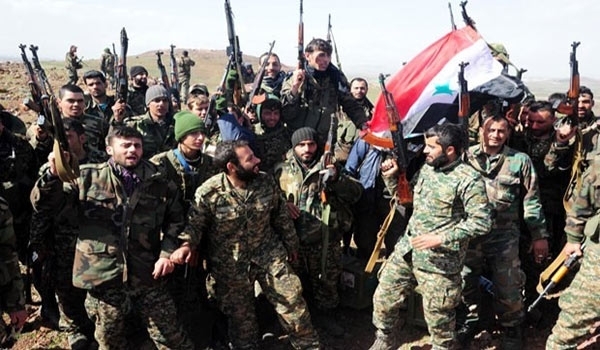 The Syrian armed forces gained upper hand against the militant groups in the Central Hama province, killing, wounding, and arresting a large number of them.
Syrian armed forces launched Thursday intensive operations against the gatherings of terrorists in the countryside of Hama province, killing a number of terrorists and injuring others.
Al-Ankawi village in the Northwestern countryside of Hama province, was the scene heavy clashes between the army men and insurgents which resulted in the killing of so many militants who fled the battlefields.
In the Northern countryside of Hama province, where army carries out continued operations against the rebels in villages near Idlib province, a number of terrorists from al-Nusra Front and the so called Ahrar al-Sham movement were killed in Skeek village in the surrounding of al-Latamneh and Kafar Zeta towns, according to the military source.
Syria has been the scene of insurgency since 2011 when certain western powers and their regional allies voiced loudly that Syrian protests have no diplomatic solution and they started supplying the country's opposition groups with their arms and funds.
Since 2014, specially after victory of President Bashar al-Assad in the country's presidential election in summer, the army has gained upper hand in its anti-terrorism campaign, and has been partly successful in sealing borders with Turkey and Jordan.