Syria
Syrian Troops Close to Full Liberation of Ramousiyeh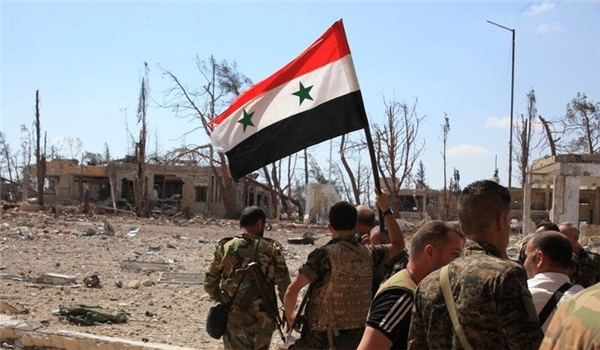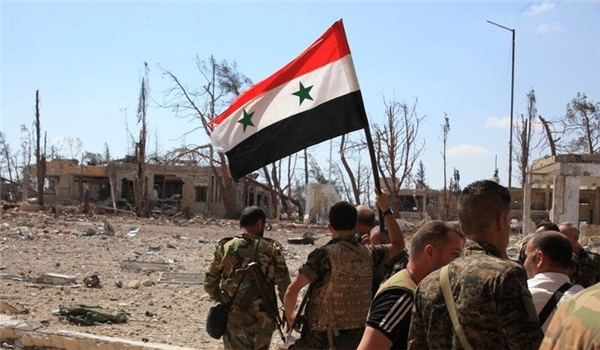 The Syrian army made more advances in Ramousiyeh district in Southern Aleppo and took control of more regions, raising hopes for its full liberation.
During its operations on Thursday, the army retook control of al-Hajiz, al-Faran, the gas plant, the slaughterhouse, tannery, military levee and municipality and post buildings in Ramousiyeh from Jeish al-Fatah militants, killing and wounding a large number of terrorists and destroying their weapons.
Clashes still continue in old Ramousiyeh region.
Also, the Syrian army forces targeted the terrorists' gathering centers in Hayyan, Hurayatayn, Anadanan, Mara al-Artiq, Harsh al-Yarmoun and Yaqed al-Adas in Northern Aleppo.
On Monday, the Syrian Army and popular forces had pushed back Jeish al-Fatah terrorists in al-Ramousiyeh and won control over more neighborhoods in the Southern districts of Aleppo city..
The Syrian government forces, in a large-scale offensive, captured al-Hikmah school and al-Mouteh heights.
The Syrian army and its popular allies stormed Jeish al-Fatah's positions from three directions and cleaned up the Western part of al-Ramousiyeh.
The government forces also attacked terrorists' strongholds in the town of al-Hikmah, while the army was also making a headway in housing project 1070.
Over 74 terrorists, including several commanders, were killed in the army operation in al-Ramousiyeh, battlefield reports said.