Syria
Syrian troops kill dozens of terrorists in Hama's al-Rastan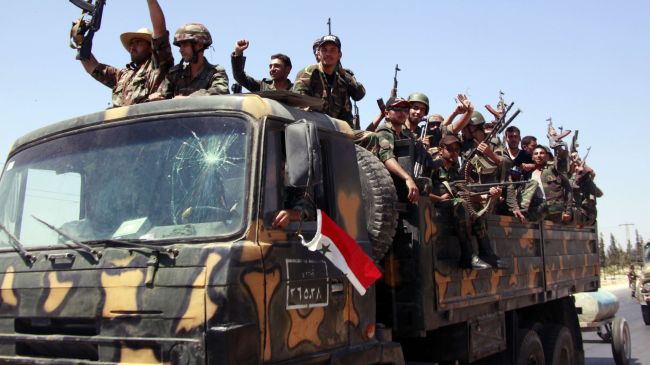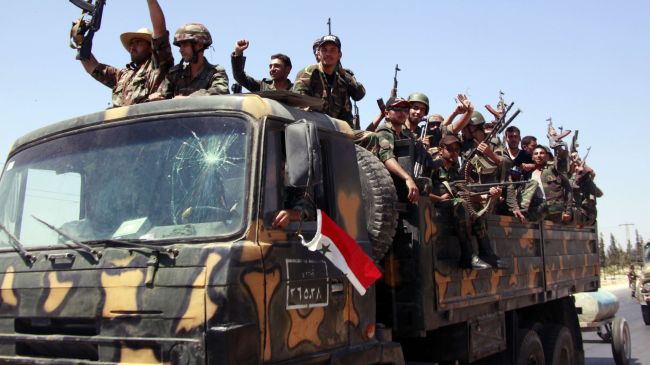 Syrian security forces have killed dozens of insurgents during clashes in the western province of Hama.
Fighting broke out between the Syrian government troops and terrorists in the town of al-Rastan, about 184 kilometers (114 miles) north of the capital, Damascus, on Saturday.
Over the past few days, the Syrian forces have killed a large number of terrorists in similar clashes across the country.
Meanwhile, Syrian security forces discovered a mass grave of the bodies of civilians and Syrian army members in a suburb of Damascus on Saturday.
The anti-Syria Western regimes have been calling for President Bashar al-Assad to step down, but Russia and China remain strongly opposed to the Western drive to oust the Syrian president.
On August 3, the UN General Assembly passed a non-binding resolution on Syria, proposed by Saudi Arabia, which criticized the Security Council and the Syrian government.
Russia and China condemned the resolution, which was passed by 133 votes to 12 with 31 abstentions, and said it undermined peace efforts.
The Chinese Foreign Ministry on Saturday censured countries "which have made unfounded criticism of China's position on the issue of Syria."
Wang Kejian, the deputy head of the Chinese Foreign Ministry's West Asian and North African Affairs Department, said those countries are "trying to hinder or even undermine the political settlement process" for the sake of "their own geopolitical interests in Syria."