Syria
Syrian troops kill dozens of terrorists on Damascus outskirts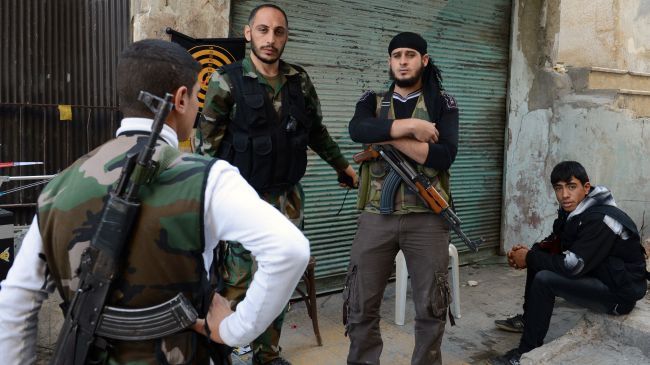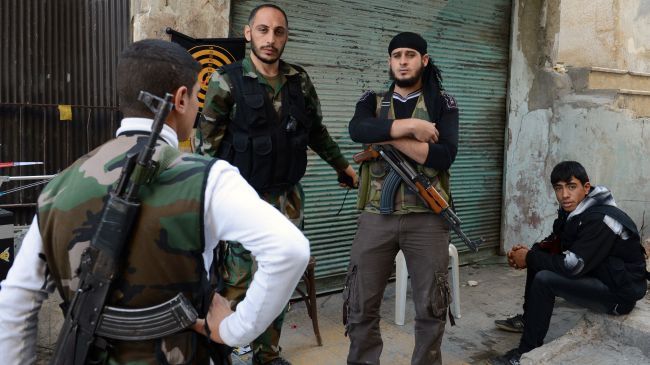 Syrian Army soldiers have killed dozens of foreign-sponsored militants during mop-up operations on the outskirts of the capital city of Damascus.
A number of gunmen were killed during intense clashes with Syrian troops in the city of Harasta, located about 25 kilometers (15 miles) northeast of Damascus, on Sunday, the Syrian Arab News Agency (SANA) reported.
Government forces also destroyed a pickup truck mounted with a Dushka machinegun during clashes in the town of al-Hejjeira.
Also on Sunday, Syrian troops raided a terrorist hideout in the town of al-Ziyabiyeh, killing dozens of anti-government gunmen in the process and seizing an assortment of weapons and munitions.
Furthermore, a unit of government forces killed a number of foreign-backed militants in the town of Aqraba, situated roughly 6 kilometers (4 miles) southeast of Damascus.
Syrian soldiers also killed dozens of gunmen in clashes in the town of Daraya, located 8 kilometers (5 miles) southwest of Damascus.
Moreover, Syrian Army forces killed tens of foreign-sponsored militants in the town of al-Meleiha. The troops also defused an explosive device, weighing over 30 kilograms, in a district of the town.
Syria has been experiencing unrest since March 2011. Many people, including large numbers of security forces, have been killed in the turmoil.
The Syrian government says the chaos is being orchestrated from outside the country, and there are reports that a very large number of the militants are foreign nationals.