Syria
Syrian troops kill foreign terrorists in Homs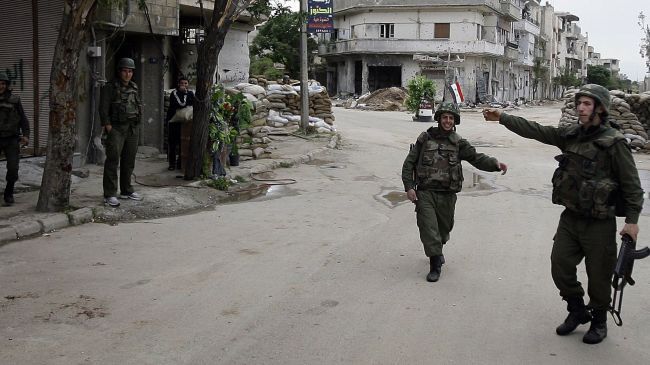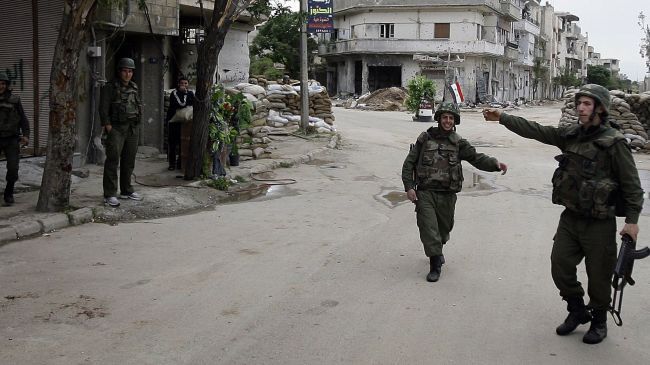 Syrian Army forces kill scores of foreign militants in Homs when they launched a massive military operation in the restive western city to flush out armed men fighting Damascus government.
Syrian soldiers launched a mop-up operation against armed men in the al-Qusayr countryside of Homs, located 160 kilometers (99 miles) north of the capital Damascus, on Tuesday and shot dead scores of Afghan and Chechen terrorists, the SANA news agency reported.
The Syrian Army also seized large amounts of weapons and munitions, including two rocket-propelled grenade (RPG) launchers, several M16 assault rifles, a machine gun, and a number of explosive devices, weighing between 30 and 50 kilograms.
Syria has been experiencing unrest since March 2011. Damascus says outlaws, saboteurs, and armed terrorists are the driving factor behind the unrest and deadly violence while the opposition accuses the security forces of being behind the killings.
Western states have been calling for Syrian President Bashar al-Assad to step down. However, Russia and China are strongly opposed to the Western drive to oust Assad.
The Syrian government says that the chaos is being orchestrated from outside the country, and there are reports that a very large number of the armed militants are foreign nationals, mostly from Egypt, Algeria, Saudi Arabia, and Afghanistan.