Syria
Syrian troops kill scores of U.S, Israel-backed terrorists in mop-up operations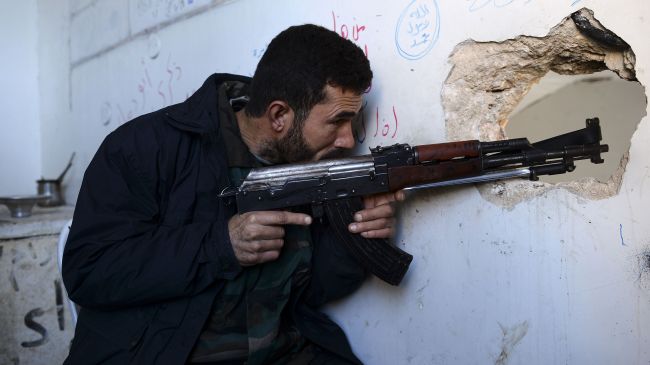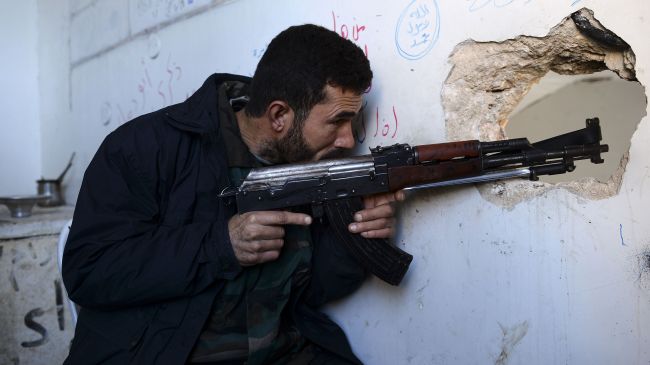 In nationwide mop-up operations, Syrian Army soldiers kill scores of foreign-backed insurgents fighting government forces.
A number of armed men were killed during intense clashes with Syrian troops and security forces in al-Ziyabiyeh town – situated on the outskirts of the capital Damascus – on Thursday, the SANA news agency reported.
Syrian soldiers also shot dead all members of a terrorist group in the town of Daraya, located eight kilometers (five miles) southwest of Damascus.
Moreover, Syrian forces killed a large number of insurgents in an attack near al-Ghaida Bridge in Ein Tarma town.
Elsewhere, Syrian Army troops fully purged the al-Lirmon district of the flashpoint city of Aleppo, situated 310 kilometers (193 miles) north of Damascus, of foreign-backed insurgents.
Syrian soldiers also clashed with gunmen in the Jouret al-Shayyah neighborhood of Homs, and killed dozens of them in the process.
Syria has been experiencing unrest since March 2011.
The Syrian government says that the chaos is being orchestrated from outside the country, and there are reports that a very large number of the insurgents are foreign nationals.