Syria
Syrian Troops Launch Massive Attack in Homs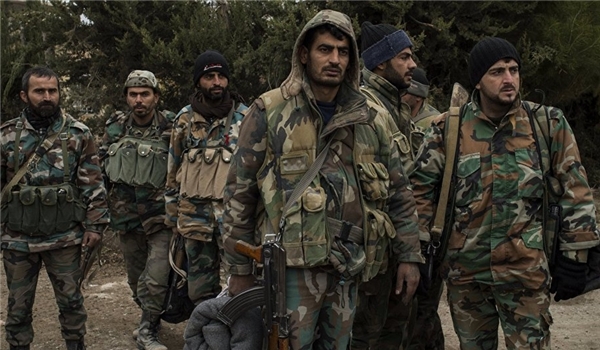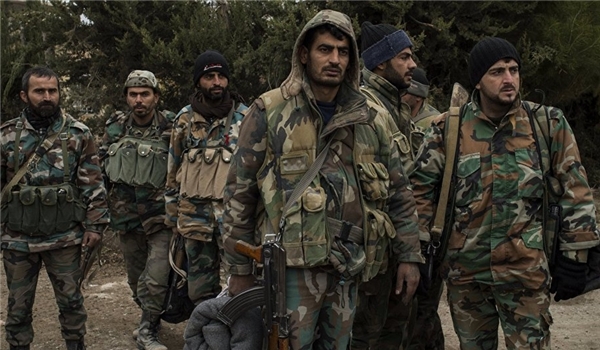 The Syrian army launched an offensive against terrorist in the key town of Quaryatayn in the Central province of Homs, leaving scores of Takfiri terrorists dead, sources said Thursday.
The sources added that the Syrian army advanced from East and Northeast of Jabal Maheen towards Quaryatayn, and killed tens of Takfiri terrorists.
On Wednesday, the Syrian army conducted large-scale attacks against ISIL positions in Homs as the country's warplanes destroyed the terrorists' strongholds in the Central province.
The Syrian army targeted ISIL's movement routes along Hawareen-Quaryatayn road in the Southeastern countryside of Homs and destroyed the terrorists' machine gun-equipped vehicles, killing all the terrorists inside the vehicle.
Meantime, the Syrian warplanes destroyed fortifications and positions of ISIL in Abu Haris, Unq al-Hawa and Jub al-Jarrah regions in Homs.
Earlier reports said the Syrian and Russian air forces staged heavy bombardment on Takfiri terrorists' positions in an area located between two strategic towns in the Central Homs province.
The ISIL's military positions came under the attacks of the Syrian and Russian fighter jets in an area located between Quaryatayn and Maheen towns, military sources said.
Earlier on Wednesday, the Syrian army's large-scale operations and victories in the Central province of Homs forced the militants to flee the war zone.
The Syrian Army alongside the popular forces pushed ISIL back from the two key towns of Maheen and Hawareen in Homs province and restored security to the towns and their surroundings on Tuesday.
"After hours of a fierce battle on the ground and heavy bombing of the ISIL strongholds by the Syrian warplanes, the Syrian government forces inflicted another defeat on the terrorist group and retook full control over Maheen," the army said.
"Maheen has been liberated from the ISIL. Maheen and the neighboring town of Hawareen have been liberated from ISIL terrorists completely," the army added.
"It is expected that the Syrian government forces will continue their offensive to the town of Quaryatayn over 10km to the East," the army said.