Syria
Syrian troops strike back at militants in Raqqa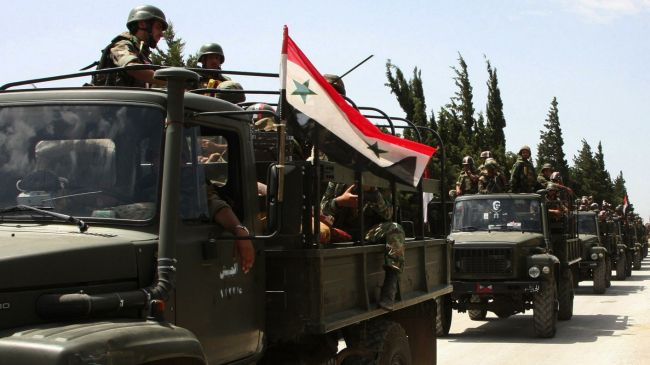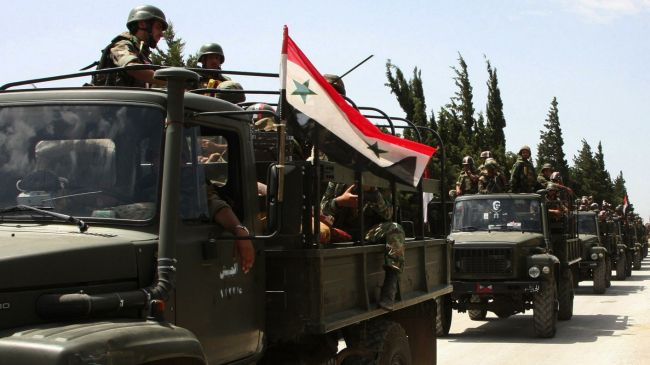 The Syrian army says it has struck back at foreign-backed militants, who stormed the provincial capital of the northern Raqqa Province.
According to Syrian sources, heavy clashes continued in the city of Raqqa between Syrian troops and militants on Tuesday and more troops are being sent to the city.
The Syrian army says it has targeted the location of the al-Qaeda-linked al-Nusra Front in the city.
"The army and security services are fighting fierce battles in the city of Raqqa where thousands of armed men have arrived," al-Watan newspaper said on Tuesday.
"Armed men are looting homes as well as public and private institutions amidst the city's chaos," the daily added.
Reports say large numbers of Raqqa residents have fled to Deir al-Zour and other Syrian cities following the arrival of the militants. Raqqa, situated near the Turkish border, was once a refuge for hundreds of thousands of Syrians who fled the violence in other parts of the country.
Meanwhile, opposition sources said the Syrian planes carried out air raids on the state intelligence branch in the city after it was apparently captured by the militants.
The militants have also claimed to have captured the governor of Raqqa Hassan Jalili and the ruling Baath Party's secretary-general for Raqqa province, Suleiman Suleiman.
Syria has been experiencing unrest since mid-March 2011 and many people, including large numbers of security personnel, have been killed in the violence.