Syria
Syrian Troops Take Back Control of Several New Regions in Eastern Homs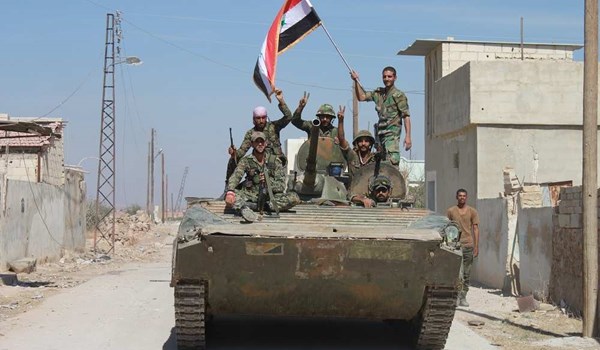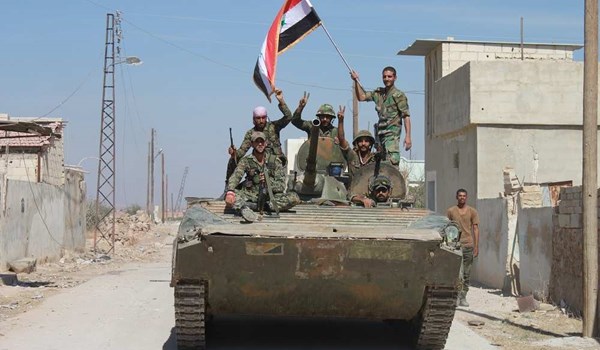 The Syrian army regained control of several regions and villages during anti-ISIL military operations in Eastern Homs.
The Syrian army forces continued clashes with ISIL militants in the Southwestern parts of Palmyra, retaking control of al-Sawanah region.
They also broke the ISIL defense lines in the region and continued their rapid advance in Southeastern Homs.
The army soldiers could liberate Aboush, al-Nasrani, al-Abd and Qanem mountains as well as the villages of al-Basireh, Khan Anibiyeh and Be'r Khan Anibiyeh during the operations.
In a relevant development on Wednesday, the Syrian army troops engaged in several clashes with ISIL and fended off their offensives on the pro-government forces' positions in Eastern Homs, killing almost 30 terrorists and wounding tens of others.
The army men engaged in fierce clashes with ISIL that tried hard in several attacks from the village of Um Sahrij to prevail over the pro-government forces' defense lines in al-Hawa hill in Eastern Homs, warding off the attacks.
Also, the army positions along the road between Abu Alayah, Khattab, Jubb al-Jarrah and Al-Barqouthyah came under heavy fire of the Takfiri terrorists.
The army units killed almost 30 terrorists and destroyed over five of their military vehicles in almost 10 hours of defense.
In the meantime, the army's artillery and missile units opened heavy fire at ISIL's positions and movements in Mount al-Mastadireh, Mount al-Bardah, the villages of Manoukh, Habreh al-Qarbi, Jabab Hams and al-Moshayrefeh al-Janoubi hills, inflicting major casualties on the terrorists.