Syria
Syrian voter turnout in Lebanon 'higher than expected'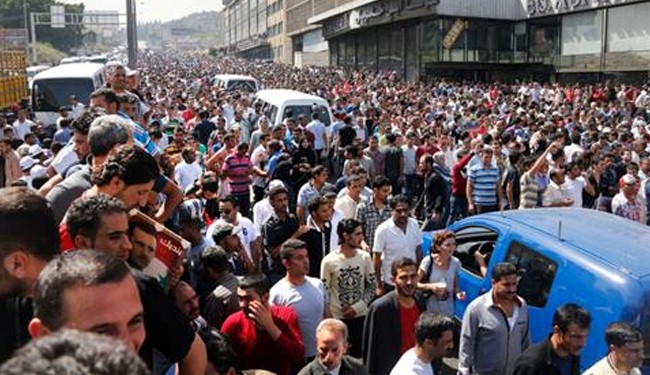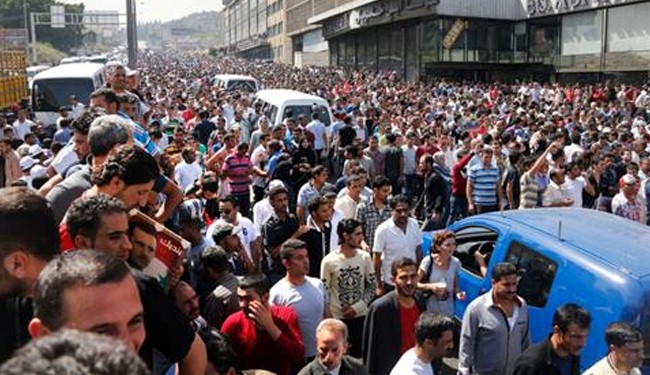 Tens of thousands of Syrians have flooded the main thoroughfare leading to their embassy in Lebanon to cast their ballots for the Syrian presidential election.
Some got trampled by the crowds eager to vote and others suffered from dehydration and on occasions fainting spells under the heavy heat of the midday sun.
The high voter turnout in Beirut, numbering around 80,000, prompted the embassy to extend polls until midnight Thursday.
Traffic was gridlocked at the Fayadieh road leading to Yarze, as many voters waved the Syrian government's double-starred flags along congested roads. Some flaunted T-shirts bearing portraits of Syrian President Bashar al-Assad, others opted to carry posters of the incumbent president.
Among them was Abdul Kadir Akid, a Damascus native who made the trip to Yarze from Zahle. "I came alone in a car, but stopped in Dahr al-Baydar and walked from here," he said of the three-hour journey. "I did it for Bashar Assad."
In south Lebanon, many Syrians boarded buses to make their way to the embassy.
Many expressed displeasure at the polls' lack of coordination, as some arriving as early as 4 a.m. had yet to cast their ballots by noon due to crowds and ensuing scuffles with police.
However, the majority said it would not hinder their support for Assad, whom they consider the only candidate capable of ending the protracted Syria crisis.
Syrian Ambassador to Lebanon Ali Abdel-Karim Ali told Al-Manar TV that "large numbers were expected, but not to this extent," thanking security forces for "facilitating the voting process."
"The number of voters who came to the embassy today reflects Syria's strength and the end of conspiracies," he added.
Speaking to another media outlet, Ali said the number of Syrians who voted in Lebanon Wednesday exceeded 80,000.
Syria's presidential vote is set to be held on June 3, but expatriates' votes were collected on March 28.