Syria
Syrian voters laud constitutional polls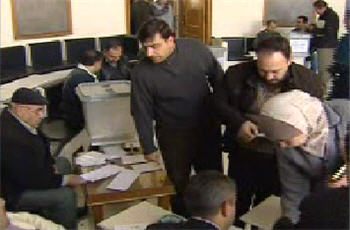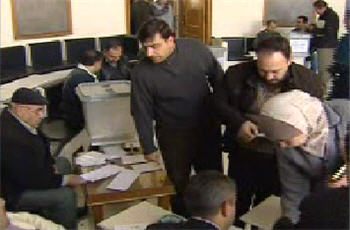 Syrian voters who arrived at a polling station for a constitutional referendum on Sunday said the day was a national day as it helps put the country in the path of democracy.
They told IRIB that they considered it a national duty to vote and that the new constitution will open a new page and would help lift the country from crisis.
The voters slammed the opposition for boycotting the referendum and said anyone wishing for reform and change in Syria must actively keep presence in the scene.
Syrians started to vote in a referendum on a new constitution that would pave the way for multi-party parliamentary elections within three months.
More than 14 million people over the age of 18 are eligible to vote at over 14,000 polling stations that will remain open for 12 hours.
A committee of Syrian lawyers and political elites formulated the new constitution in 157 articles, based on which Syria will be a democratic republic and any president will be allowed to serve for maximum two seven year terms.