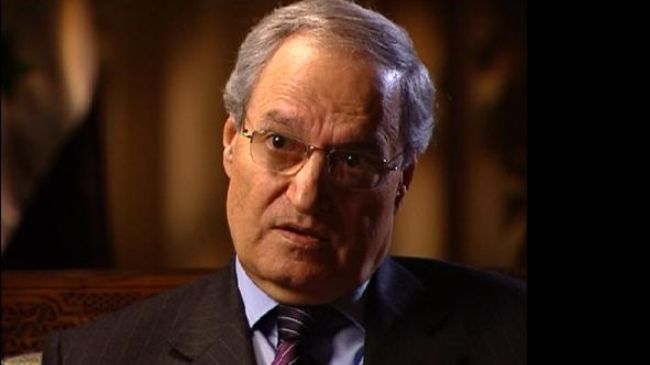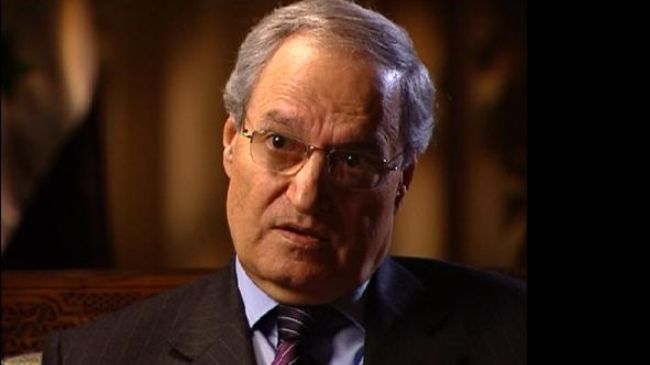 Syrian Vice President Farouq al-Shara has refuted reports of his defection from President Bashar al-Assad's government, Syria's State TV reports.
"Mr Shara has never thought about leaving the country or going anywhere," the Syrian television quoted a statement from his office on Saturday.
The statement also hailed the appointment of the new UN Syria envoy Lakhdar Brahimi .
Al-Arabiya TV channel reported on Thursday that the Syrian vice president declared his defection from Assad's government and fled to Jordan following a two-day absence.
Al-Shara, 73, has been vice president since 2006 and served in top government positions for almost 30 years.
Earlier last week, the Syrian Ambassador to Nouakchott Hamad Seed Albni had also rejected an offer by Qatar's Embassy in Mauritania to defect from the Syrian government in return for certain incentives.
Qatar's ambassador to Mauritania proposed his Syrian counterpart in Nouakchott a million dollars in cash, a monthly salary of 20,000 dollars for 20 years and permanent residence in Qatari capital of Doha.
The Syrian ambassador, however, refused the offer for his defection and said it was a "blatant interference" in Syria's affairs.
Meanwhile in mid-July, Damascus province's security chief General Rustum Ghazala also denied false reports of defection from the Syrian Army, saying the Syrian military is united and strong as before.
The false reports of the Syrian vice president's defection came amid reports of killing a large number of armed groups by Syrian soldiers following a raid on an illegal weapons depot in the western city of Homs on Saturday.
Hours later Syrian military guards foiled an attempt by terrorists to infiltrate into the country from Lebanese border.