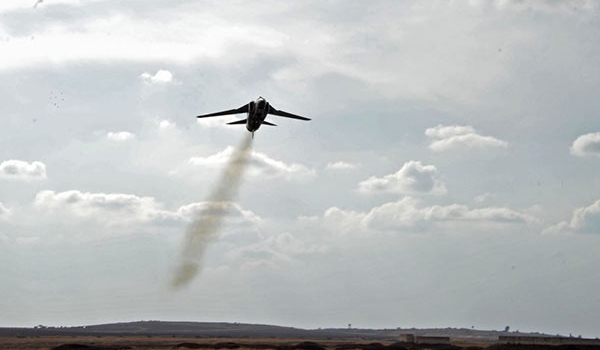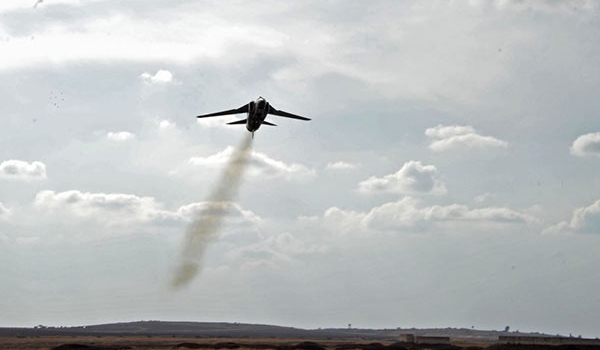 The Syrian army launched heavy airstrikes on ISIL positions in the Northern city of al-Bab in the Eastern parts of Aleppo province on Saturday, inflicting vital damage on the main route used by the terrorist group to send oil to Turkey.
Al-Bab city is used by the ISIL as the main route to smuggle stolen oil cargos to Turkey.
Also, field sources said that the Syrian army and Hezbollah forces along with their allies have started advance towards the strategic city of Tal Rafat in the Northern parts of Aleppo province, Northeast of the recently freed town of Nubl.
According to al-Mayadeen channel, the Syrian and popular forces now have one more town to capture before they see themselves at the gates of Tal Rafat.
The Syrian fighter jets launched heavy airstrikes on militants' concentration centers in different parts of the provinces of Damascus, Dara'a, Deir Ezzur, Hama, Aleppo and Idlib on Saturday.
The Northeastern and Northern parts of Aleppo province are still scenes of fierce clashes between the Syrian army and the militant groups as the army continues its advance in Northern Syria to seal the border with Turkey.
"The army troops has now engaged in heavy fighting with the terrorists near Manbij in the Northeastern territories of Aleppo province, which claimed the lives of many militants," the army said.
"Meantime, several militants were killed or wounded in the army attacks near the village of Suran in surroundings of the town of Azaz in the Northern part of the province," the army added.
Also, the Syrian Army and popular forces continued to strike bases and gathering centers of the ISIL and al-Nusra Front in Eastern and Southeastern Aleppo on Saturday, inflicting major losses on the terrorists.
The Syrian army and the National Defense Forces (NDF) raided the ISIL strongholds near the villages of al-Tayibeh and Jubb al-Safa in the Eastern territories of Aleppo province, which not only killed or wounded several terrorists but also destroyed their machinegun-equipped vehicles.
In the meantime, the al-Qaeda-affiliated al-Nusra Front's positions and infrastructures near the village of al-Ameriyeh in the Southeast of the province came under the attack of the Syrian soldiers and the NDF which ended in the destruction of their depot of weapons.