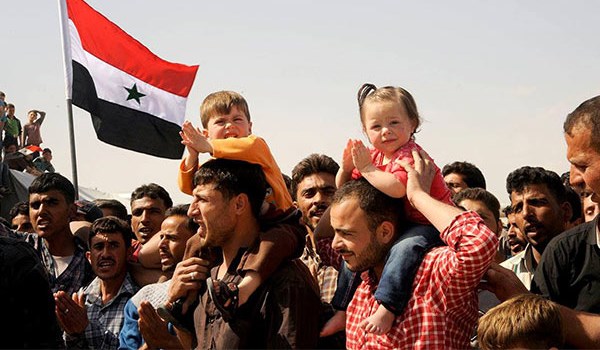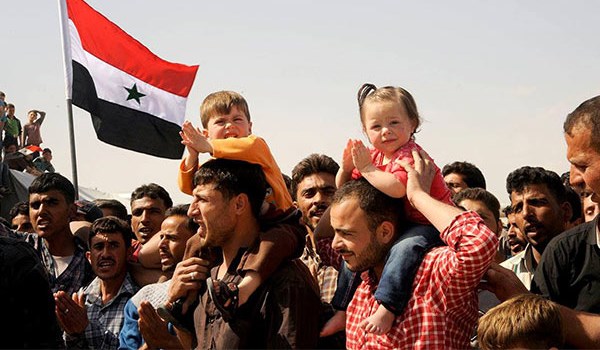 Civilians in the town of Jarabulus in Northeastern Aleppo poured into to the streets on Saturday, calling for the expulsion of Ankara-backed gunmen from their region.
Hundreds of civilians took to the streets in Jarabulus at border with Turkey and called for expulsion of Ankara-backed militants from their town.
The uprising came after the Turkey-backed militants opened fire at a marriage ceremony, killing one of residents of Jarabulus.
Dozens of people have been recently gunned down by the Turkey-led Euphrates Shield and Olive Branch militants in the villages and towns in Northern Syria.
On Wednesday, tens of civilians took to the streets in Afrin and chanted slogans against Turkish occupiers and their militant allies.
The uprising came after Ankara-backed militants captured a number of young men in al-Mahmoudiyeh North of the town.
In the meantime, terrorists of Ahrar al-Sharqiyeh and Eastern Ghouta terrorists engaged in heavy fighting that inflicted several casualties on both warring sides.
Assassination of people and looting civilians' assets by the Ankara forces have enraged people in Afrin.