Syria
Syrians in Occupied Golan, France, Hungary express support to Syria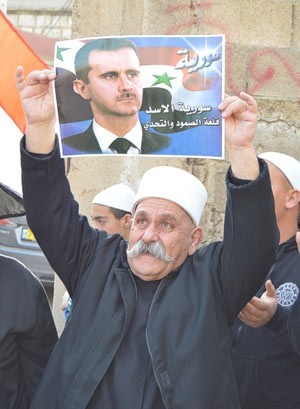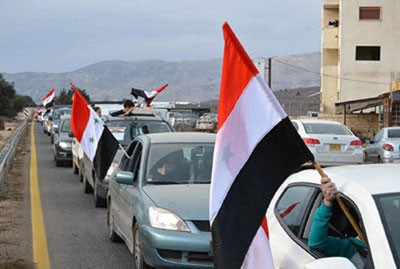 Syrians in the occupied Golan expressed Saturday their support the Syria's official delegation to Geneva 2 conference in car march toured many villages.
Meanwhile, Association of the Syrian community in France expressed support to the Syrian Arab Republic delegation participating in the activities of the Geneva 2 international conference, calling for combating terrorism, stopping the blatant regional and international interference in Syria's internal affairs.
In a statement issued on Saturday, the association reiterated stand by the Syrian leadership, army and people in facing terrorism and realizing security and stability in Syria.
The statement called also for stopping funding and arming the armed terrorist groups which shed the blood of the Syrians and preserving the sovereignty of Syria and independence of its national decision.
Syrian community in Hungary reiterates support to homeland in face of terrorism
Members of the Syrian community in Hungary and members of the Forum for Syria stressed support to the Syrian official delegation taking part in the activities of Geneva 2 conference, expressing support to this wise step for prevent bloodshed and find a peaceful solution to the crisis in Syria.
In a statement, the Syrian community and the Forum for Syria said that any solution issued by the conference should be based on expelling the terrorists outside the homeland and preserving civil peace.