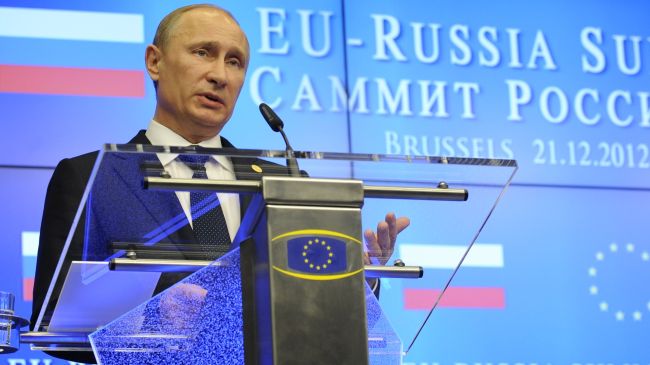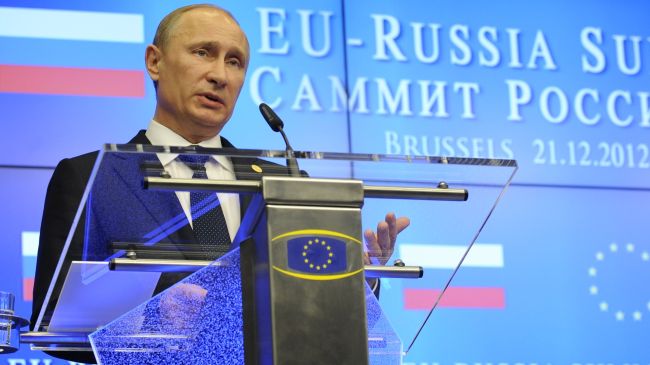 Russian President Vladimir Putin says any decision on ending the crisis in Syria should be made by Syrians themselves and all parties should be included in the process.
Putin made the remarks at a joint press conference with European Union leaders in Brussels on Friday, the SANA news agency reported.
He called for the establishment of "a democratic order" that "reflects the Syrians' will" and underlined the need for a political process to establish peace in Syria, adding that Russia does not want to see chaos in the Arab country.
The Russian president said that Moscow has differences with the EU over the Syrian crisis and wants to resolve the issue through dialogue.
He also stated that it is necessary to start the political settlement process involving Syrians themselves, based on the Action Group's Geneva communiqué.
The Syria crisis began in March 2011.
The Syrian government says that the chaos is being orchestrated from outside the country, and there are reports that a very large number of the insurgents are foreign nationals.
Insurgent groups, supported by certain Western states and their regional allies, such as Qatar, Saudi Arabia, and Turkey, have been trying to topple the Syrian government for over 20 months.
Several international human rights organizations have accused the foreign-sponsored insurgents of committing war crimes.