Syria
Syrians protest curriculum dictated by militants in Hasakah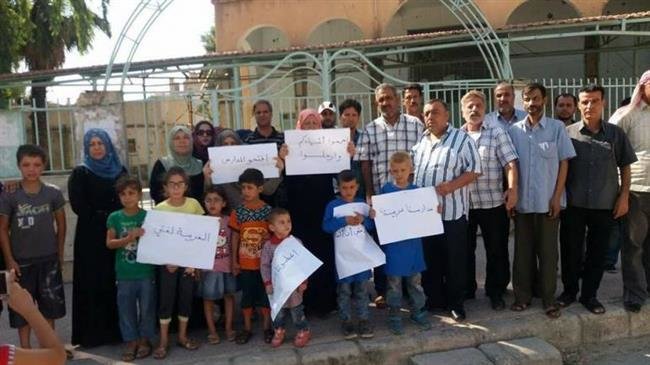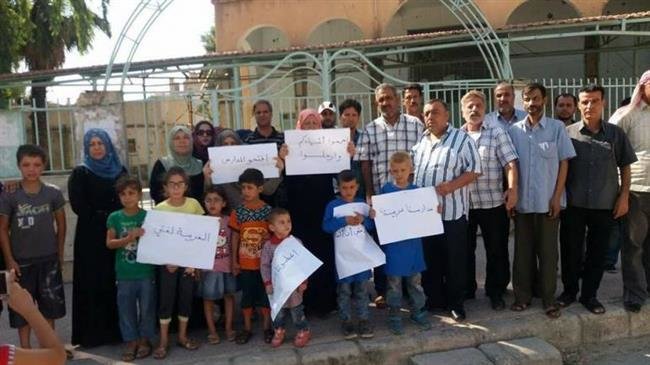 Syrians have held a rally in the country's northern city of Hasakah to condemn attempts by militants to prevent students from following the official curriculum of the Syrian Ministry of Education.
The rally was held by dozens of locals from the al-Nashwa neighborhood in Hasakah, the official Syrian Arab News Agency (SANA) reported on Friday.
This came after militants patrolling the province for the second day in a row began preventing school buses from transporting students who reject non-Syrian curriculum in the city centers of Hasakah and al-Qamishli.
The protesters said the militants, who operate as part of the so-called al-Asayish "security service" apparatus, wanted to impose their own curriculum in schools.
They also stressed the need to put an end to violations against the educational process and to stop their irresponsible actions that threaten the future of the people in the province,SANA reported.