Asia-Pacific
Syria
Syrians stage mass rally in solidarity with Syria in Sydney, Australia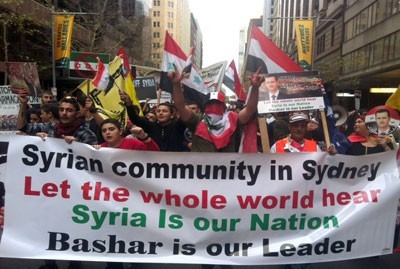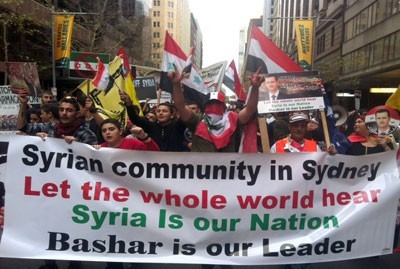 The Syrian community in Australia, activists from friendly countries and "Australians for Syria" Group staged a mass rally against the fierce attack imposed on Syria.
Called for by the "Hands off Syria" group, the mass rally flooded the streets of Sydney city, as the marchers waved the Syrian Arab flag and photos of President Bashar al-Assad, in addition to placards demonstrating their condemnation of the attack on Syria and the desperate attempts to undermine its steadfastness.
They roundly denounced the crimes committed by the foreign-backed armed terrorist groups against the innocent citizens of Syria, lauding the sacrifices of the Syrian Arab Army for the sake of restoring security and stability to Syria.