Syria
Syria's armed terrorist groups get Franco-US aid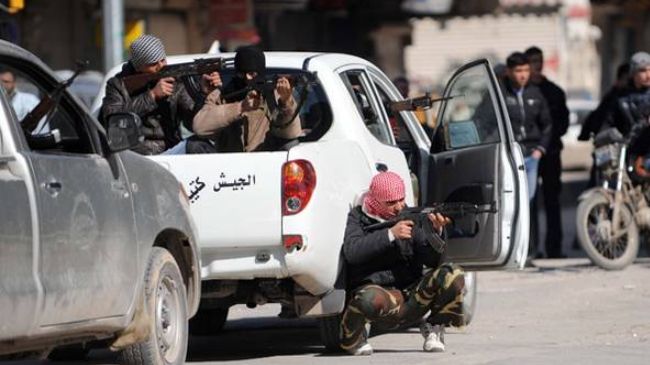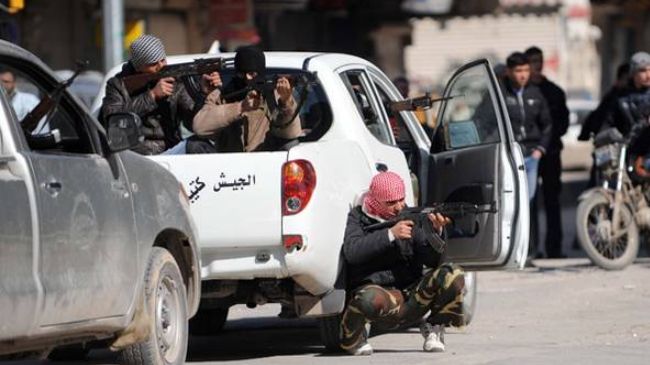 Armed groups in Syria have admitted that they have received weapons from French and American sources, reports say.
A defected military officer, who refused to be named, told reporters in the western Syrian city of Al-Qusayr on Tuesday that armed groups receive "French and American assistance."
He then clarified that the group had received weapons and anti-aircraft missiles from France and the United States.
"We now have weapons and anti-aircraft missiles and… we will defeat Bashar [al-Assad]," the general said.
His comments came days after some of the Western and Arab countries said that they would support Syria's anti-government groups by arming them and supplying them with financial support.
This is while as the first step toward implementing reforms with the aim of ending unrest, the Syrian government has recently endorsed a new draft constitution that was approved by nearly 90 percent of eligible voters in a Sunday referendum.
Russia, however, has continued calling for the resolution of Syrian crisis through dialogue, showing unabated opposition to the interference of Western powers in the affairs of the Arab state.
At a meeting of the United Nations Human Rights Council in Geneva on Tuesday, Russian Deputy Foreign Minister Gennady Gatilov reaffirmed that Russian diplomacy has been working and will continue to work to resolve the Syrian crisis.
"Today it is clear that aims to instill democracy through force are doomed to disaster and achieve the opposite. What is important today is that we do not allow for a full scale civil war in Syria," Galitov said.