Middle East
Syria
Syria's enemies may deliver chemical weapons to militants: Syria envoy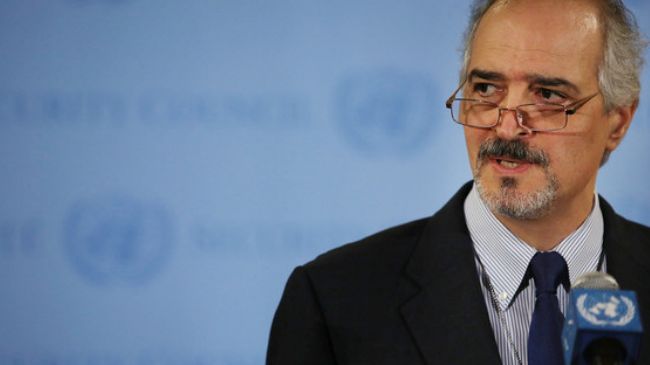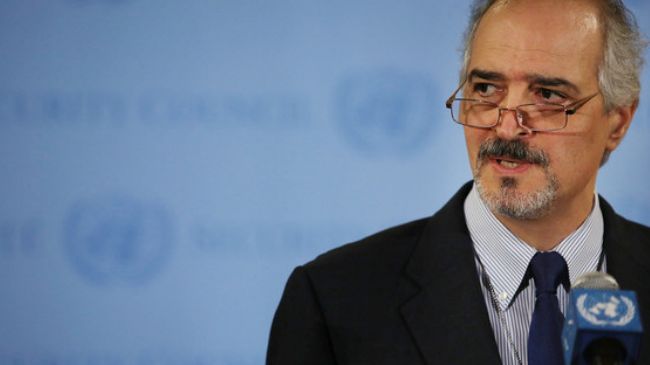 Syria has rejected the Western claims that Damascus has plans to use chemical weapons against militants, adding that the government is concerned that certain countries may deliver such weapons to the terrorists.
On Monday, Syrian Ambassador to the UN Bashar Ja'afari said in letters to the UN Security Council and UN Secretary-General Ban Ki-moon that the foreign-backed militants could use chemical weapons against Syrians and shift the blame to the government, the Associated Press reported.
Damascus is "genuinely worried" that Syria's enemies could provide chemical weapons to armed groups "and then claim they had been used by the Syrian government," he said.
On December 3, US President Barack Obama claimed that Syrian President Bashar al-Assad intends to use chemical weapons against the militants.
There would be consequences if Assad were to use these weapons, Obama said.
"The use of chemical weapons is and would be totally unacceptable and if you make the tragic mistake of using these weapons, there will be consequences and you will be held accountable," he stated.
The Syrian envoy dismissed the allegations that Damascus intends to use chemical weapons to end the crisis, saying that, "Syria will not under any circumstances use any chemical weapons…"
He added that the government is defending its people "from terrorists backed by well-known states, at the forefront of which is the United States of America."
Syria has been experiencing unrest since mid-March 2011. Many people, including large numbers of army and security personnel, have been killed in the violence.
The Syrian government says that the chaos is being orchestrated from outside the country, and there are reports that a very large number of the militants are foreign nationals.
Several international human rights organizations have accused the foreign-sponsored militants of committing war crimes.