Iran
Syria's PM Al-Halqi says his country will attend the swearing-in ceremony of Iran's President-elect Hassan Rohani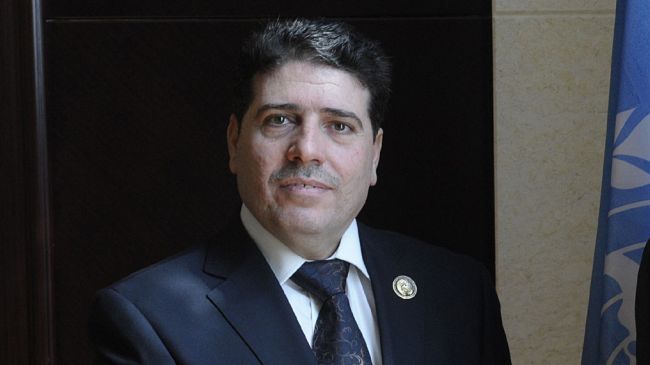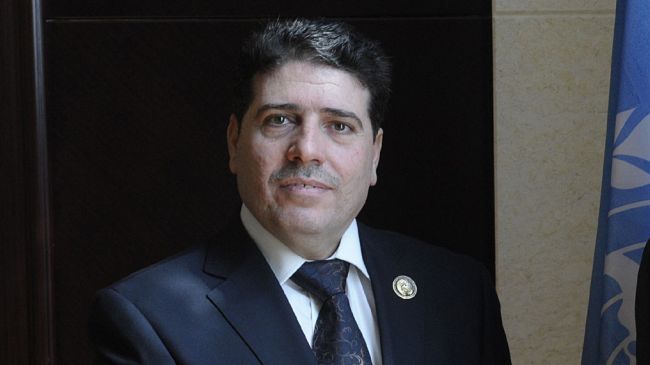 Syria's Prime Minister Wael Nader Al-Halqi says his country will attend the swearing-in ceremony of Iran's President-elect Hassan Rohani.
In a meeting with Iran's Ambassador to Syria Mohammad Reza Raouf-Sheibani on Sunday, Al-Halqi said a high-ranking Syrian delegation will travel to Iran to take part in the event.
Iran's Foreign Ministry Spokesman Abbas Araqchi has said that the heads and officials of all world states have been invited to attend Rohani's inauguration.
Rohani's swearing-in is scheduled to be held on August 4, one day after he is endorsed by Leader of the Islamic Revolution Ayatollah Seyyed Ali Khamenei.
Iran's president-elect secured an outright victory in the June 14 presidential election with 50.7 percent of the votes. The poll was marked by a high 72.7-percent voter turnout.
Elsewhere in the meeting, Al-Halqi referred to Iran-Syria cooperation in various fields and hailed the Islamic Republic's economic aid to Syrians and political support for the Arab country in the international circles.
Al-Halqi and Raouf-Sheibani also both condemned the recent terrorist mortar attack against the shrine of Hazrat Zaynab (AS) in Syria and cited the sacrilegious move as an indication of Takfiri groups' failure in instigating religious strife.
On Friday, several mortar shells fired by foreign-backed terrorist groups hit the holy shrine, killing the custodian of the facility.
In May, foreign-sponsored militants also desecrated the shrine of Hujr ibn Adi — a close companion (sahaba) of Prophet Muhammad (PBUH) and a loyal supporter of Imam Ali (PBUH) — in a northeastern suburb of Damascus, exhumed his body, and took it to an unknown location.
Syria has been gripped by deadly unrest since 2011. According to the United Nations, more than 90,000 people have been killed and millions of others displaced in the violence.