Syria
Syria's UN Envoy: ISIL Terrorists Use Chemical Weapons in Syria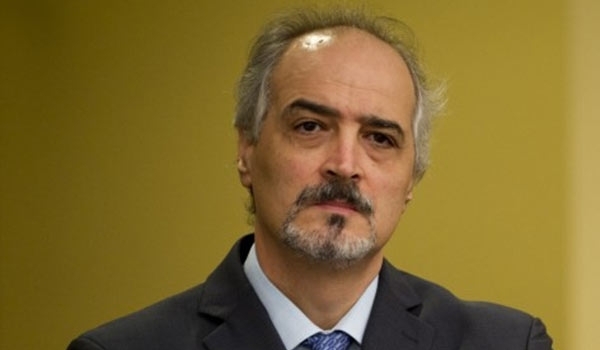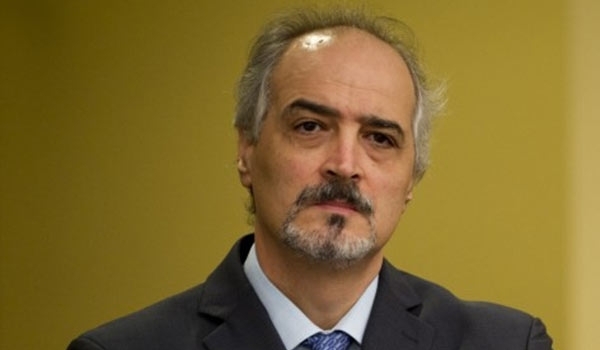 Terrorists of the Islamic State of Iraq and the Levant (ISIL) group have launched a chemical attack on the Syrian city of Kobani, Syrian Ambassador to the United Nations Bashar Jaafari told reporters.
On Wednesday, Bashar Jaafari urged the UN to pay attention to all cases of the use of chemical agents by the Takfiris, Itar-Tass reported.
The ISIL attacked the city with shells filled with an incendiary chemical agent, causing civilian casualties, the diplomat said. He added that he already had sent a letter on behalf of the Syrian government to the UN Security Council committee that deals with issues of the prevention of the spread of nuclear, chemical and biological weapons, as well as their delivery means.
Jaafari expressed indignation over the fact that the countries that have been accusing the Syrian government of using chemical weapons have even not bothered to call for conducting a probe into the alleged use of prohibited ammunition and chemical agents by terrorists.
Double standards in matters related to chemical weapons
Russian diplomats have repeatedly urged the United States to consider how harmful double standards are in matters related to chemical weapons in the Middle East. In a statement late October the Russian Foreign Ministry compared the Middle East to a testing site for terrorists to practice skills in synthesizing, producing and using chemical warfare agents.
Russia's Deputy Foreign Minister Gennady Gatilov voiced his concern over chemical weapons in Libya going out of control. He said the country is out of control, and the risk of losing control over chemical weapons remains. "We talked about that long ago, when NATO's bombardments were still in progress. We kept warning that it was fraught with the proliferation of these weapons about the entire region of North Africa. Now it has happened," Gatilov recalled. "Some have been moved to Mali to end up in the hands of terrorists, and others were smuggled to Syria."