Syria
Syris's Mikdad: It is unbelievable international coalition combat ISIS while countries ally with it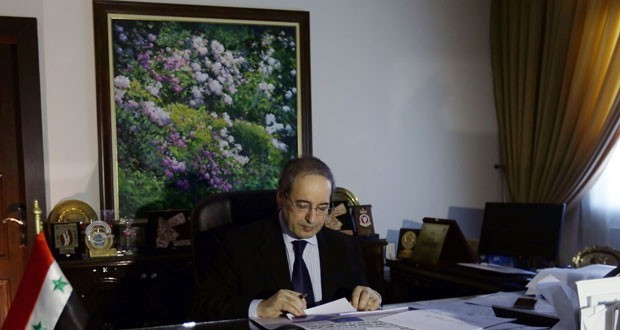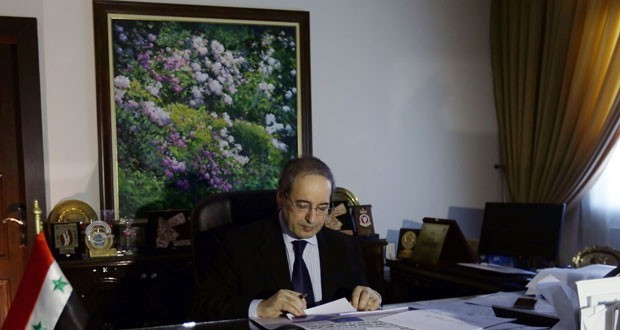 Deputy Foreign and Expatriates Minister Fayssal Mikdad said the so-called "international coalition" on combating terrorism, led by the US, has factors of failure as it is unbelievable this coalition will fight the Islamic state in Iraq and Syria (ISIS) terrorist organization while many states ally with it whether secretly or publicly.
"We can't believe that coalition is carrying on a serious war against terrorism while it pushes the flocks of ISIS from Iraq and encourage them to kill people and destroy Syria… we can't believe this is a war on terrorism without coordinating with Iraq and Syria," Mikdad said in an article published on al-Binaa newspaper Saturday.
He added those who know the nature of terrorist brutal campaign on Syria and the states which participate in it since the beginning of the crisis are of Syria's neighboring countries which harbor terrorists, arm, finance and train them, including Jordan, Saudi Arabia and Turkey, in addition to the operation rooms run by representatives of the US, Israeli, Qatari and French intelligence.
Mikdad went on to say that the ugly crime of burning the Jordanian pilot Moaz al-Kasasbeh alive has predominated the feelings and senses of the Arab people in Syria and Jordan, referring to the Syrian government's condemnation of the ISIS immoral crime.
He affirmed that the lesson which the Arabs have to learn about the ISIS crime against Kasasbeh is to reconsider the polices that led to such catastrophe, particularly as the terrorist organizations which they fund, like Jabhat al-Nusra and "the Free Army" are the ones who started burning the people alive and eating the hearts and livers.
Mikdad wondered how a political regime could fight terrorists in north Syria and arm, train and pass the terrorists at the same time to kill the Syrians and destroy their country in the south.