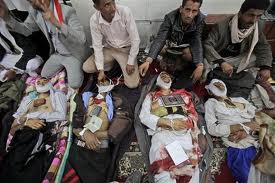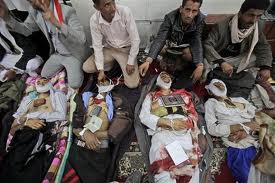 The toll of the massacre committed by the Yemeni police and authorities on Friday in the Taghyir (Change) Square, against the peaceful anti-regime protesters, increased to reach 52 killed, and more than a 100 wounded.
Ambulances could be heard all night long until Saturday morning, taking the wounded to the hospitals.
The Yemeni revolution's youth, men, women, and children kept gathering in the Taghyir square, where it seemed more crowded Saturday morning, even after the blatant Friday massacre.