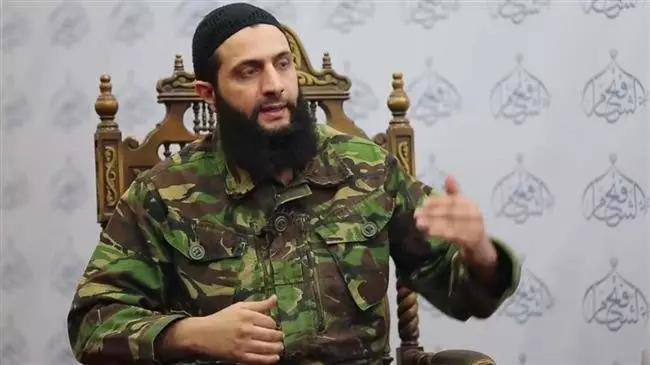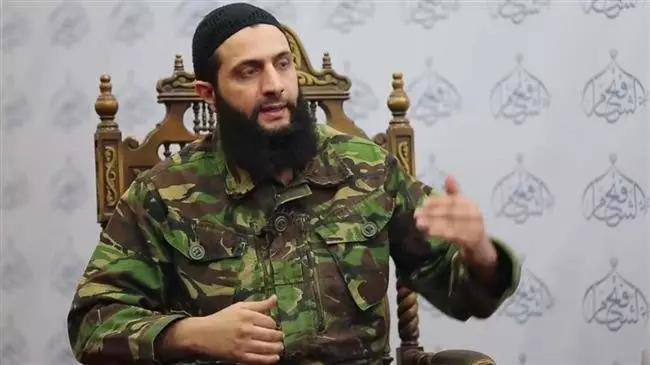 The commander-in-chief of the Takfiri Hayat Tahrir al-Sham (HTS) terrorist group has reportedly been transported to Turkey and underwent a surgery there, after being seriously wounded at a double bomb attack in Syria's northwestern city of Idlib.
According to a report published by the Turkish-language service of Russia's Sputnik news agency, Ahmed Hussein al-Shar'a, better known by the nom de guerre Abu Mohammad al-Julani, was wounded when a shrapnel struck his head on Monday.
He was then rushed to a hospital in the southern Turkish city of Antakya, where he was treated for his concussion-like symptoms.
"The person brought to Antakya State Hospital is the terrorist Abu Mohammad al-Julani," an unnamed Turkish medical source told Sputnik.
The report was later cited in Turkey's media outlets, including up-market daily newspaper Cumhuriyet, Aydinlik newspaper of the Patriotic Party, Memleket daily newspaper, Haber newspaper, news portal Sol as well as online Turkish language newspaper Diken.
The so-called Syrian Observatory for Human Rights said at least 15 people, including four children, lost their lives and more than 50 others suffered injuries when twin car bombs rocked Idlib.
The UK-based monitor group said the first blast was caused by an explosive device planted under a car in Qusour neighborhood during rush hour.
A motorcycle bomb then detonated after ambulances arrived at the scene of the first blast, the Observatory added.
Idlib has been hit by a series of bombings in recent months that have killed or wounded scores of people.
HTS, which is a coalition of different factions of terror outfits, largely composed of the Jabhat Fateh al-Sham Takfiri terrorist group, holds a large part of the city.
Syria has been gripped by foreign-backed militancy since March 2011. The Syrian government says the Israeli regime and its Western and regional allies are aiding Takfiri terrorist groups wreaking havoc in the country.