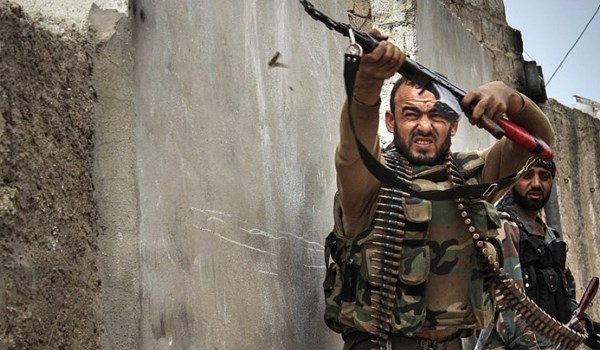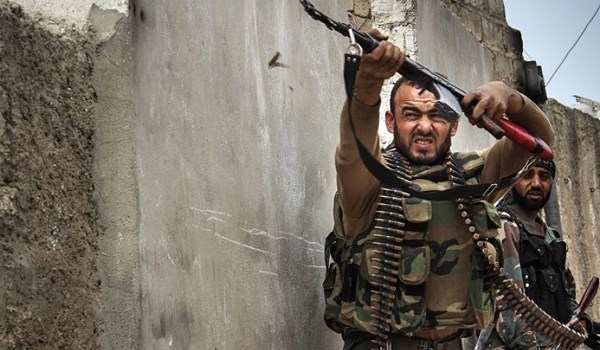 Tahrir al-Sham Hay'at (the Levant Liberation Board or the Al-Nusra Front) has put its forces on alert in Idlib after it came under increasing attacks by rival terrorist groups.
Field sources in Idlib province reported on Thursday that Tahrir al-Sham has put on alert its members in the two towns of Ma'arat Misrin and Idlib as well as Jabal al-Zawiyeh region in Southern Idlib and has erected several new military checkpoints.
They added that the measure was adopted after several Tahrir al-Sham commanders were killed during assassination operations.
Meantime, a number of Tahrir al-Sham terrorists were killed and wounded after a bomb was detonated in their car in the town of Sarmin in Southeastern Idlib.
Also, explosion of a bomb-laden car in front of the so-called Free Syrian Army (FSA) base in the town of al-Tamane'ah in Southern Idlib killed several militants and civilians and wounded a large number of others.
In Northern Idlib, unknown assailants attacked the National Liberation Front terrorist group's base in the village of Tala'adah Northeast of al-Dana region, killing and wounding a number of militants.
Explosions, infighting and assassination attempts among the terrorist groups have stirred extensive insecurities in Idlib in recent months.
A huge explosion was reported on Wednesday in a large arms and ammunition cache of Turkistani terrorists near regions that the Turkish forces conduct patrolling missions in Western Idlib.
Field sources reported that a huge explosion occurred in Turkistani terrorists' arms cache, 200 meters away from a Turkish base in the town of Eshtabraq West of Jisr al-Shaqour in Western Idlib.
They added that after the blast, the Turkish forces and Turkistani militants were on alert and the Turkish planes flew over the region.
Meantime, media activists said that a Russian warship stationed near the Syrian coasts has fired a Caliber missile at one of the terrorist's targets near the Turkish forces' base in Idlib, smashing the huge arms cache of Turkistani terrorists.
Jisr al-Shaqour is one of the most important bases of the Chinese members of Turkistani terrorist group who were granted the Turkish nationality and are affiliated to the Turkish army's intelligence organization.
The explosion of the weapons cache in Jisr al-Shaqour happened as the Syrian army is preparing for massive military operations to purge the terrorists from the region.