World News
Taiwan cabinet steps down after defeat in local polls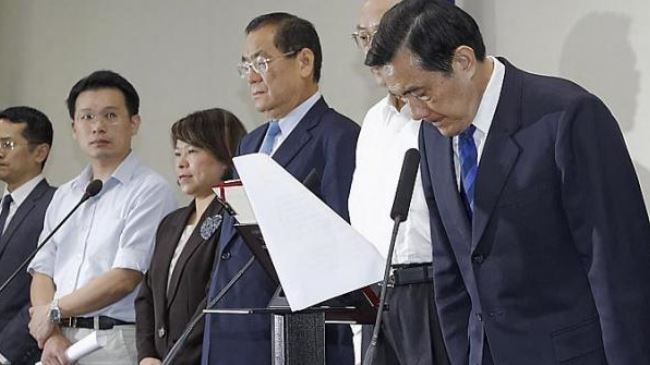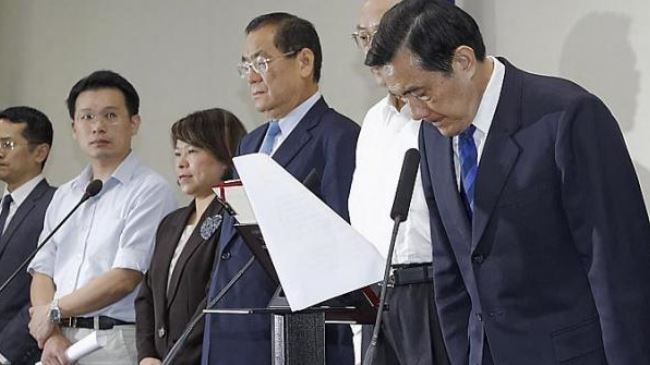 The cabinet in Taiwan has stepped down days after the ruling Kuomintang (KMT) party suffered huge losses in the key local elections recently held on the island.
On Monday morning, the 81-member cabinet officially resigned and is slated to serve as a caretaker administration until Taiwan's President Ma Ying-jeou chooses a new prime minister.
The move came after Taiwanese Prime Minister Jiang Yi-huah quit his post following a serious setback suffered by his China-friendly ruling party in the largest ever local vote.
"As the cabinet is now entering into the caretaking period, I want to implore you to continue carrying out your roles until the new cabinet is formed… Hopefully the period won't last too long," the premier said in a statement.
The China-friendly KMT lost five of Taiwan's six large municipalities in the November 29 elections.
Taiwan has 18 million people eligible to take part in elections while a record 11,130 seats at every level of local government are up for grabs.
Before the local votes on Saturday, the KMT dominated 15 of Taiwan's 22 cities and counties, while the opposition Democratic Progressive Party (DPP) held seven.
The ruling party has faced economic problems, a spate of food scandals and growing opposition to Taipei's Beijing-friendly policies.
The polls are seen as a key test ahead of Taiwan's 2016 presidential election.
China is the biggest trading partner of Taiwan. Ties between the two sides have improved over the past few years since Ma came to power in 2008.
China claims Taiwan as part of its territory and denies that it is a sovereign state.