Syria
Takfiri Militants Killed in Aleppo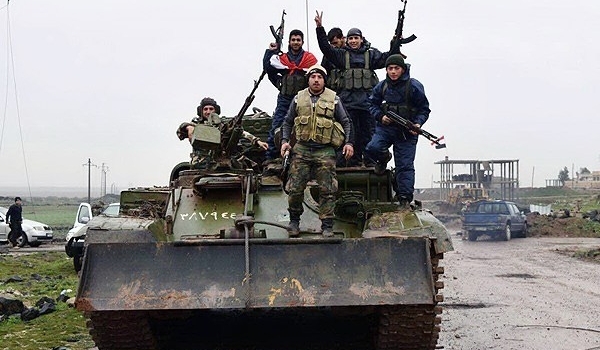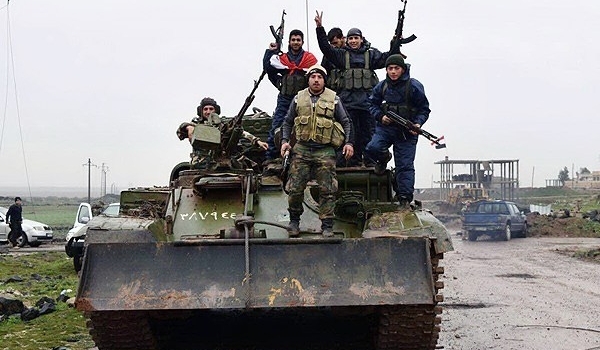 Large groups of the Takfiri militants were killed in Syrian military operations in several areas across Aleppo.
The army targeted hideouts of the ISIL terrorists in the vicinity of the air force academy, Balat and Assafiyra to the East of Aleppo city.
During the army operations, a large group of terrorists were killed and their weapons were destroyed.
The army targeted positions of the Takfiri militants in Bani Zaid, old Aleppo, Sheikh Said and al-Ramoseh in Aleppo city, leaving a group of them dead.
Syria has been grappling with a deadly crisis since March 2011. The violence, fuelled by Takfiri groups, has so far claimed the lives of over 230,000 people, according to reports. New figures show that over 76,000 people, including thousands of children, lost their lives in Syria last year.